The voices of reason
Share - WeChat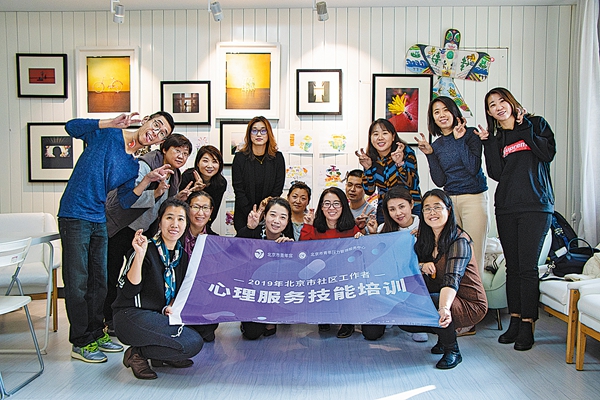 Answering calls
Since Beijing implemented strict measures to curb the pandemic in early May, Ma Junwei, an operator at the Beijing 12355 hotline, has worked around the clock answering a surge of calls.
"Every day, an operator can get about 12 calls on average, and most calls last over half an hour, which means there is no time for lunch," says the 37-year-old counselor.
A major in psychology from Northeast Normal University, after graduating in 2012, Ma worked at China Women's University in Beijing before becoming a psychological consultant at Beijing Youth Service Center in 2018. Later, she became a volunteer operator at the 12355 hotline, specializing in helping adolescents.
"Before working at 12355, I was used to face-to-face consultations, from which you could glean information through various means, such as body language and facial expressions; but over the telephone, the information is limited," Ma says.
"One advantage about the hotline is the convenience and privacy-you can anonymously dial the number any time, anywhere you want," she says.
She describes herself as a "listener" who is there to help people identify their emotions, such as sadness, fury and anxiety, and to explore why those emotions are present and find ways to cope with them.
"About a quarter of the calls I receive are from students at high school mainly facing issues pertaining to their relationship with parents and anxiety about exams," Ma says.
Once, a high school student called, complaining that her father didn't understand her.
Most Popular