New 'trade initiative' set to hamper relations
Share - WeChat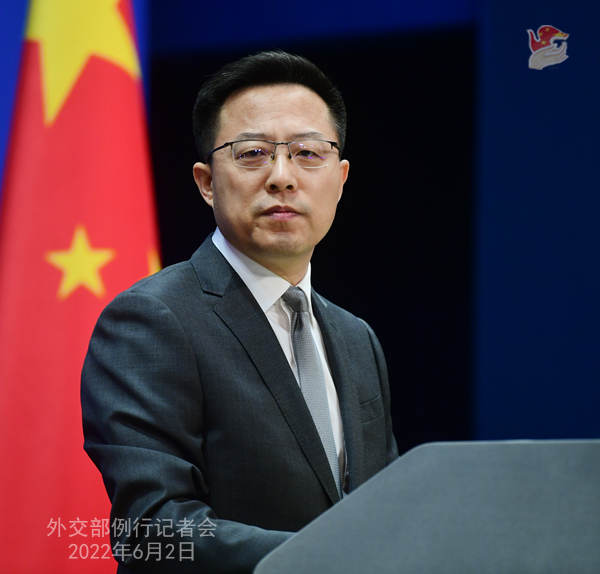 China on Thursday expressed firm opposition to a new "trade initiative" between the United States and Taiwan, urging Washington to abide by the one-China principle and warning the authorities in Taiwan to cease soliciting US support for "independence".
The "US-Taiwan Initiative on 21st Century Trade" was launched on Wednesday. It aims to deepen economic and trade ties between the two sides, and its first meeting is expected later this month in Washington, according to the Office of the US Trade Representative.
"China firmly opposes any form of official contact between Taiwan and countries having diplomatic ties with China, including negotiating and signing agreements with implications of sovereignty and of an official nature," said Foreign Ministry spokesman Zhao Lijian.
Recently, the US has frequently violated the one-China principle, with such moves including a US congressional delegation's visit to Taiwan led by US Senator Tammy Duckworth and the "trade initiative".
Such tricks have bolstered "Taiwan independence" separatist forces and undermined peace and stability across the Taiwan Straits, Zhao said, adding that if the US insists on playing the "Taiwan card", it will only bring China-US relations to a precarious situation.
"We also sternly warn the Democratic Progressive Party authorities that they should better give up the calculation of 'seeking independence' by soliciting US support. Otherwise, the higher they jump, the more devastating the fall will be," Zhao said.
Ma Xiaoguang, a spokesman for the Taiwan Affairs Office of the State Council, said that the DPP has acted out of its own political interests and colluded with external forces to the detriment of people and companies on the island.
"We urge the US side to earnestly abide by the one-China principle and the three China-US joint communiques with actual deeds. The attempt to stop China's reunification and national rejuvenation will not succeed," Ma said.
Gao Feng, a spokesman for the Ministry of Commerce, said on Thursday that the Taiwan question concerns China's core interests and the region's economic cooperation with foreign countries must be based on the one-China principle.
"The US should prudently handle its trade and economic ties with Taiwan and refrain from sending a wrong signal to 'Taiwan independence' separatist forces," Gao said.
At a regular news briefing on Thursday, Foreign Ministry spokesman Zhao also criticized US Defense Secretary Lloyd Austin's recent remarks indicating that Washington is willing to expand military support to Taiwan.
"China firmly opposes US arms sales to China's Taiwan region, which gravely infringe upon China's sovereignty and territorial integrity and interfere in China's domestic affairs," Zhao said, urging Washington to stop arms sales to and military contacts with Taiwan.
Zhao said that if the US really wants to safeguard freedom, stability and security in the Asia-Pacific, it should stop the erroneous activities of forming small cliques, as well as stoking political antagonism and military confrontation in the region.