Chongqing at center of new China-Myanmar corridor
Share - WeChat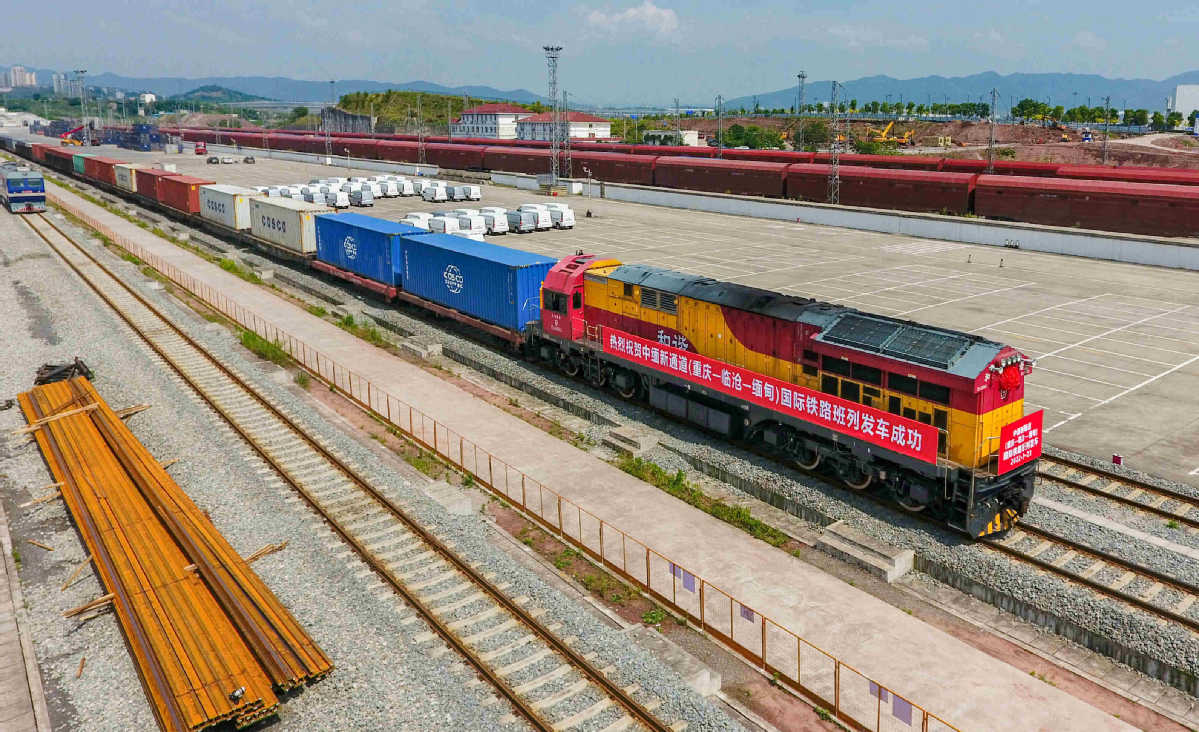 A train fully loaded with 60 containers of mechanical devices, electronic components and auto parts departed on Monday from Chongqing. It will arrive in Lincang, Yunnan province, and then the cargo will be transported to Mandalay, Myanmar, by highway in 15 days, marking the opening of a new international rail service between inland China and the Southeast Asian country.
"The new route-crossing about 2,000 kilometers in 15 days, takes 20 days less than the traditional logistics route, and reduces logistics costs by 20 percent," said Zhang Jun, president of South Asia Future Investment Group.
His company has been investing in Myanmar for nearly 30 years, and the opening of the route will further promote mutual economic and trade exchanges between the two nations.
Myanmar is an important hub connecting China and the Association of Southeast Asian Nations, or ASEAN. It is also one of the key connecting points of the 21st Century Maritime Silk Road and the Silk Road Economic Belt.
Like other landlocked regions in the west of the country, logistical problems held Chongqing back for hundreds of years. In recent years, the municipality on the upper reaches of the Yangtze River has invested heavily in its transportation infrastructure and become an international trade and logistics hub.
Via the corridor, export goods from Chongqing as well as from neighboring provinces can reach countries in Europe, Africa, the Middle East and South Asia through the Myanmar sea port.
It can shorten transportation distance and time, greatly optimize international logistics and routes for the western inland region heading out to the sea, and form a new corridor of the Belt and Road Initiative, according to Yuxinou (Chongqing) Logistics, which operates the international rail service.
"The new China-Myanmar corridor, which connects the Silk Road Economic Belt in the north and the 21st Century Maritime Silk Road in the south as well as integrates with the Yangtze River Economic Belt, is of great strategic significance to the construction of Chongqing's inland international logistics hub," said Ba Chuanjiang, director of Chongqing Port and Logistics Office.
"It will help strengthen the connectivity among the ASEAN and the Regional Comprehensive Economic Partnership regions."