AMCs still keen on Shanghai's pilot programs
Share - WeChat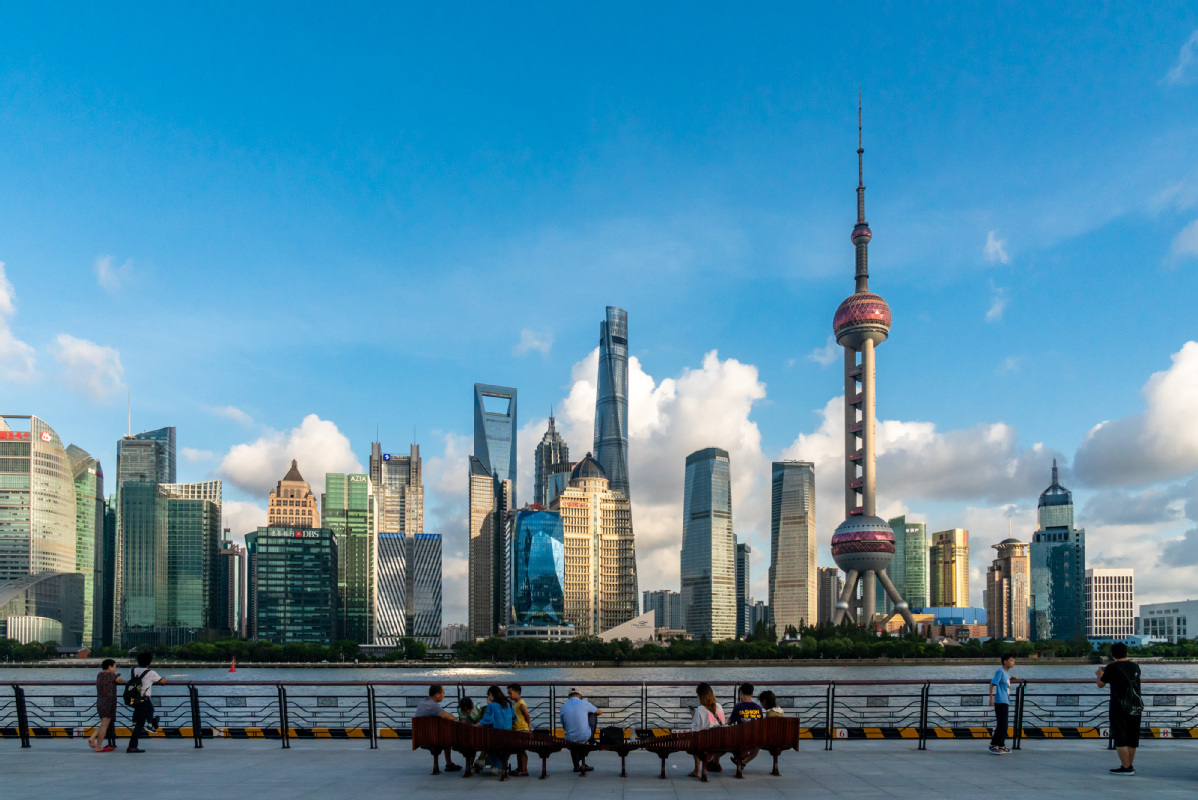 Fund managers remain interested in 2-way onshore, offshore capital flows
Despite the short-term uncertainties and difficulties brought by the COVID-19 resurgence in Shanghai, global asset management companies or AMCs in the city are still actively applying for the two pilot programs allowing two-way onshore and offshore capital flows.
This shows the industry giants remain committed to their mid- to long-term plans for the Chinese market, officials and industry insiders said on Friday.
Shanghai's municipal financial bureau announced on Thursday that Hamilton Lane, CCB International, CDH Investments and JAFCO Asia have been approved as Qualified Foreign Limited Partners. Under this program, overseas capital can be invested in China's onshore private equity firms.
Meanwhile, Anzhong Investment and BlackRock have received consent for operating as Qualified Domestic Limited Partners, which indicates that their future clients in the Chinese mainland can invest in overseas markets with their products.
Officials from Shanghai's municipal financial bureau said more innovative business models can be expected from the leading asset managers in the city. The mapping of these industry leaders can be interpreted as the barometer of the economic outlook. They have also shown their confidence in China's economic growth, officials said.
Anzhong Investment, which is the China flagship under Italian asset management firm Azimut Group, has become the first wholly foreign-owned enterprise private fund manager to conduct QDLP business in China. Meanwhile, industry big name BlackRock has become the first wholly foreign-owned mutual fund manager to receive the QDLP approval.
BlackRock will avail the latest approval to bring its experience gathered in the overseas markets and risk management knowledge to the Chinese market. Introduction of more diversified products in China will help serve the goal, said Tony Tang, BlackRock's head of China operations and chairman of Black-Rock Fund Management.
The asset management firm is willing to strengthen its cooperation with the local regulators and institutions so that it can make due contribution to China's goal of building a healthier, transparent and mature capital market, said Tang.
Despite the ups and downs in the markets, pandemic control measures and geopolitical tensions during the past few months, BlackRock is more than happy about both Shanghai's uninterrupted efforts to deepen financial reform and the central government's persistence in furthering reform and opening-up, Tang said.
"We have faith in China's potential and resilience in the long term," he said.
On April 26, the China Securities Regulatory Commission released a guideline to advance the high-quality development of the mutual fund industry. The country's top securities watchdog has stressed in the guideline the importance of long-term capital, suggested the expansion of mutual funds' business scope, and expressed support for foreign asset managers' operations in China.
Yang Delong, executive general manager of Shenzhen-based First Seafront Fund, said foreign firms' accelerated forays into China's asset management industry reflect their positive outlook on the country's capital market as well as plans to introduce more long-term capital. The overall industry will mature with their increased participation, he said.
Data from the Asset Management Association of China showed that there were 138 fund management firms in the country, of which 45 are foreign-invested.
As calculated by market consultancy PY Standard, the value of assets under their management in Shanghai topped 39 trillion yuan ($5.8 trillion) in 2021, which was 30 percent of the country's total.
Up to 76 prominent asset managers have set up 112 operations of various types in Lujiazui, Shanghai's financial district, at the end of last year, taking up 90 percent of the country's total, according to Shanghai's municipal financial bureau.