Nod for Fidelity MF confirms 'golden age' of AMCs
Share - WeChat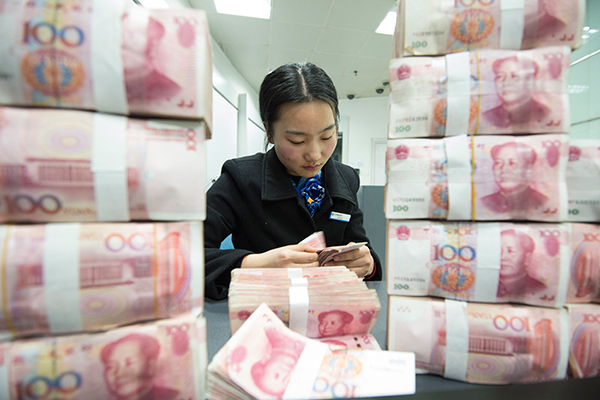 When Fidelity International received the approval from the China Securities Regulatory Commission to set up its wholly foreign-owned mutual fund (MF) in China on Saturday, it confirmed that prominent global asset management companies (AMCs) are expanding their footprint in the country on the back of the authorities' continued efforts to further open up the local financial market.
Fidelity's MF will have $300 million in registered capital. With Saturday's approval, Fidelity became the second foreign AMC after BlackRock to receive such official consent in China.
The country removed the restriction on foreign ownership of mutual funds from April 1 last year. Within weeks, on May 19 to be precise, Fidelity submitted its application to set up a wholly foreign-owned enterprise (WFOE) dedicated to MFs.
But two US financial services providers-BlackRock and Neuberger Berman-beat Fidelity in this context. Their submissions to the CSRC to set up wholly owned mutual funds in China were made on April 1, just the day when such the removal of restrictions took effect.
BlackRock, the world's largest AMC with assets under management (AUM) worth $8.68 trillion as of Dec 31, 2020, received the CSRC's green signal on June 11 this year.
Susan Chan, head of BlackRock Asia, said that rapid economic development and the rise of the wealth management sector in China have propelled growth of AMCs in the country. With its newly approved onshore mutual fund, BlackRock will be able to make investing easier and more affordable to the Chinese people.
Pictet Asset Management, an arm of Geneva-based Pictet Group, announced on Friday that its Shanghai-based WFOE has completed registration with the Asset Management Association of China to become a qualified domestic limited partner.
With this qualification, Pictet, with AUM worth over $274 billion as at June 30, will be able to raise funds from Chinese mainland investors to invest in Pictet's offshore products.
Pictet announced the setting up of WFOE Pictet Investment Management (Shanghai) Ltd in November. Penny Chen, general manager of the newly opened WFOE, said AMCs in China have entered a "golden age" with higher-level opening-up.
Pictet will thus seize this key opportunity to provide more advanced and professional wealth management products to Chinese investors and help them diversify risks in terms of their asset allocation.
During a news conference on Aug 1, the CSRC said China will further expand its financial sector. More substantial opening-up measures will be undertaken to advance the high-quality development of China's capital market.
Yang Delong, executive general manager of Shenzhen-based First Seafront Fund, said foreign firms' accelerated forays into China's asset management industry reflect their positive outlook on the country's capital market. While the entry of foreign companies will intensify competition in the short term, China's asset management industry will offer a level playing field in the long run, he said.