Asset management company resumes trading following 9-month suspension
Share - WeChat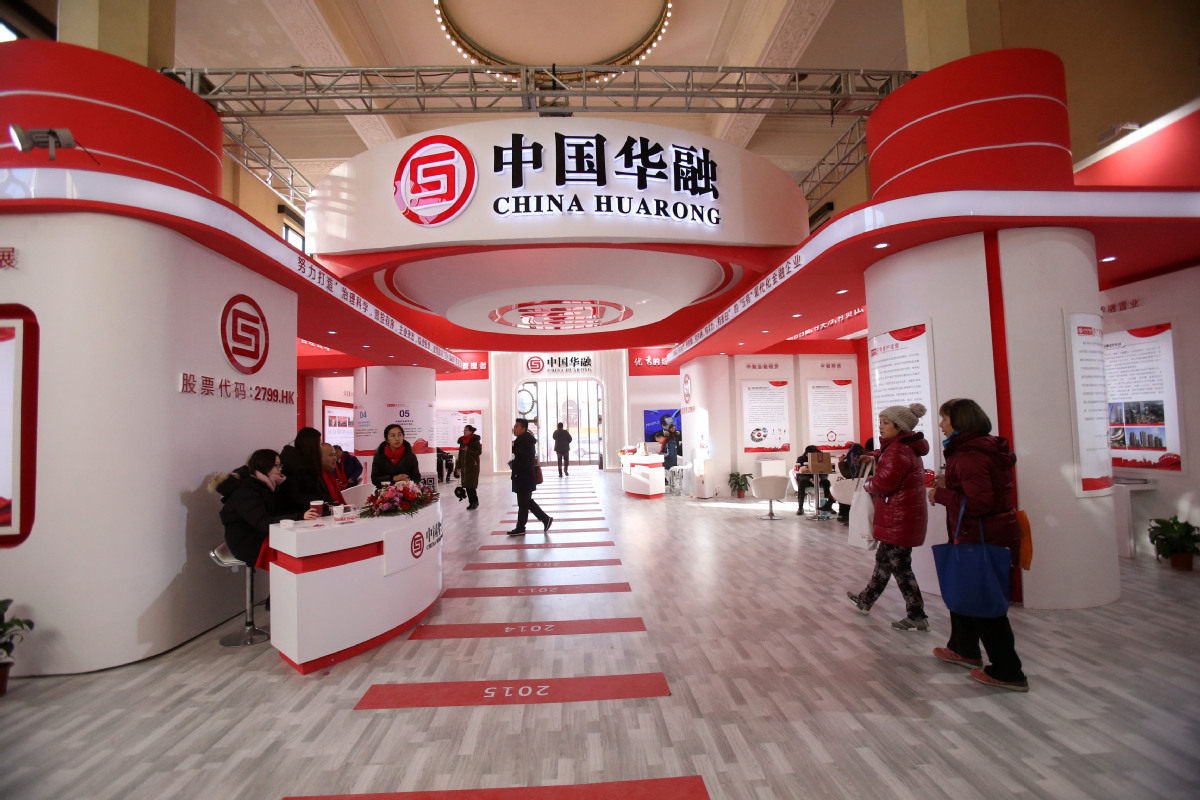 Trading in the shares of Hong Kong-listed China Huarong Asset Management Co, a manager of distressed assets, resumed on Wednesday after a nine-month suspension due to delay in publishing its earnings report, which was followed by a State-backed bailout.
Its shares closed at HK$0.51 (6.5 cents), down 50 percent from the previous close on March 31.
Wang Wenjie, executive director and vice-president of Huarong AMC, said at a news conference on Wednesday: "Through the introduction of strategic investors and more capital, Huarong will effectively replenish core tier 1 capital, enhance its capital regulatory indicators and shareholder structure, largely improve its risk resistance capacity and consolidate the foundations of sustainable development."
Huarong also said it will now consolidate its core competencies in disposal of nonperforming assets and keep improving its capabilities of serving the real economy.
On Dec 30, the company completed the issuance of nearly 39.22 billion domestic shares to CITIC Group, China Insurance Rongxin Fund, China Cinda and ICBC Investment, coupled with 1.96 billion H shares to China Life, raising a total of 42 billion yuan ($6.6 billion).
Huarong issued shares at 1.02 yuan apiece, a premium of more than 20 percent over its last-traded stock price in Hong Kong of HK$1.02.
Wang said: "All of the strategic investors we introduced this time are leaders in their own areas of business, which shows that investors are optimistic about the future development of Huarong in the long run and the sector (disposal of nonperforming assets). It will create favorable conditions to stabilize the company's market value."
Xu Wei, deputy general manager of the department of strategic development of CITIC Group, said the State-owned conglomerate will abide by market principles and the rule of law while promoting Huarong's proper market positioning, so that the latter could optimize its corporate governance and strengthen its risk control capabilities.
In addition, CITIC will persuade Huarong to focus on the disposal of nonperforming assets as its primary business and to help the country overcome difficulties in the real economy, Xu said.
Luo Yihong, general manager of China Insurance Rongxin Fund, said China Insurance Investment Co Ltd pioneered a fund backed by 18 shareholders, which was involved with the recent capital injection into Huarong.
China Insurance Investment Co Ltd will explore opportunities for cooperation with Huarong in areas like asset restructuring and market-oriented debt-to-equity swaps. It will also jointly support high-quality development of the real economy.