China condemns US transit via Straits
Share - WeChat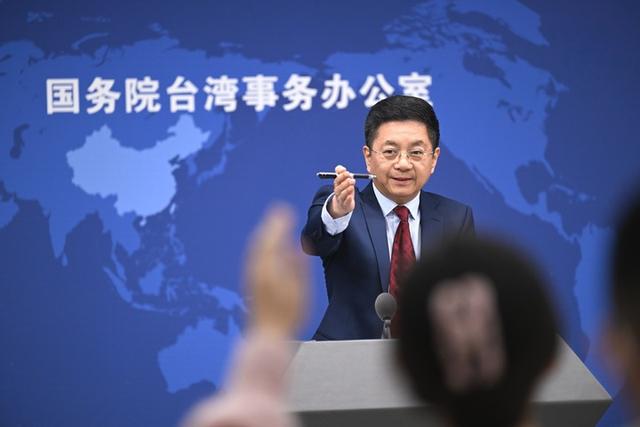 Passage of guided-missile destroyer 'undermines peace, stability in region'
Both the military and the Taiwan affairs authorities on the Chinese mainland on Wednesday voiced their resolute opposition to the United States sending another of its warships through the Taiwan Straits on Tuesday, saying such operations have deliberately undermined peace and stability in the region.
Senior Colonel Shi Yi, spokesman of the People's Liberation Army Eastern Theater Command, said in a statement on Wednesday that the PLA had dispatched forces to follow and monitor the voyage as the guided-missile destroyer USS Sampson conducted a transit through the Taiwan Straits on Tuesday.
Shi said the US has routinely carried out such acts of provocation to send the wrong signal to Taiwan separatist forces. These actions have "deliberately undermined the peace and stability of the Taiwan Straits. We firmly oppose it", he said.
The theater command will maintain a high alert and adamantly safeguard national sovereignty and territorial integrity, he added.
Ma Xiaoguang, spokesman for the Taiwan Affairs Office of the State Council, told a news conference on Wednesday that "the Taiwan question concerns China's core interests. We will never allow and firmly oppose any foreign interference".
The US should abide by the one-China policy and the three Sino-US joint communiques, prudently and properly handle the Taiwan question and stop doing anything that undermines peace and stability or escalates tensions across the Taiwan Straits, he said.
Separately, Ma condemned the Democratic Progressive Party authority in Taiwan for making use of the Russia-Ukraine crisis to play up "military threats" from the mainland and clamor for war across the Straits, after a Taiwan television station falsely reported that New Taipei City was under attack by a mainland military force.
The TV station "Chinese Television System" caused public panic on the island by mistakenly running news tickers in a news broadcast on April 20 that New Taipei City was attacked by PLA missiles. It later apologized for false reporting.
"The 'report' and panic it caused on the island fully prove that the provocations for 'independence' by the DPP are the biggest threat to Taiwan's security and have cast a huge shadow on the minds of the Taiwan people," he said.