Health official lays out blueprint for stopping community spread
Share - WeChat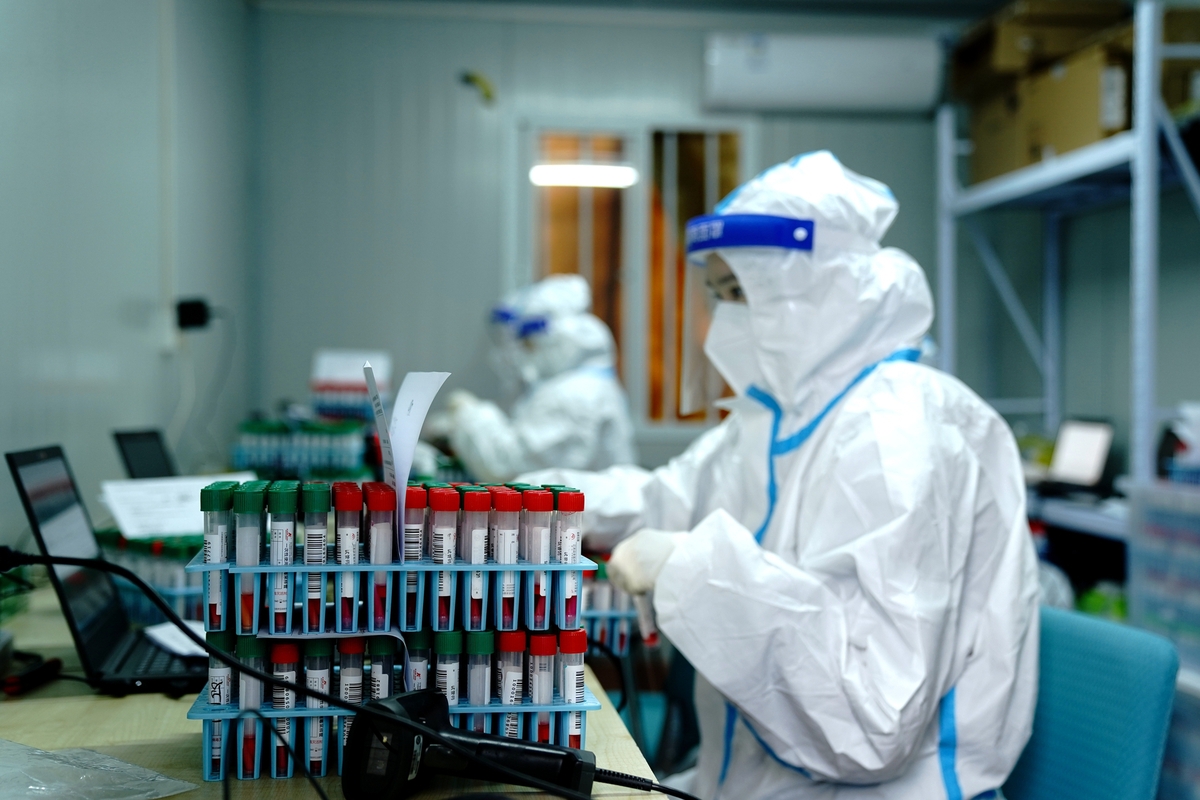 The dynamic zero-COVID policy is the optimum strategy for China with the smallest social cost, Wu Zunyou, chief epidemiologist at the Chinese Center for Disease Control and Prevention, said in a news briefing on Tuesday.
Dynamic clearance means stamping out an outbreak whenever it occurs and doing so in a relatively short time frame so it won't lead to community spread. It does not mean the whole country has no infected cases, he explained.
Containing an outbreak requires cutting off the viral transmission chain, he said. When a person gets infected with the novel coronavirus, the virus will first multiply in the host's body for one to two days, then in the next seven to 12 days the person will have enough viral load to transmit the virus to other people, he said.
The virus can only sustain long-term survivability by spreading between hosts, he said. Therefore, if all infected people are identified and quarantined, the virus will eventually be killed by the host's immune system and the outbreak will wither away.
If the outbreak is detected early and handled promptly, it will be easier to achieve dynamic clearance, he said.