China's ice and snow industry shows promise in wake of Winter Olympics
Share - WeChat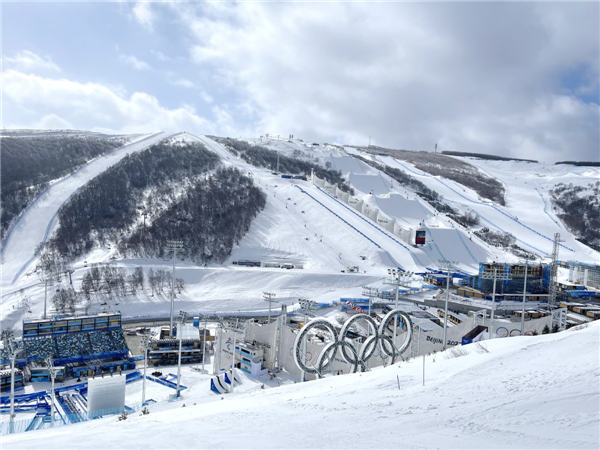 The Beijing 2022 Winter Olympic and Paralympic Games offer huge market potential for China's ice and snow industry, despite the global economy still reeling from COVID-19.
Upgrading of host cities
Chongli, a district in Zhangjiakou city of Hebei province, staged most of the skiing events during the 2022 Winter Olympics. Local mega ski resorts, such as Wanlong, Taiwu and Yunding have been upgraded to meet the needs of competition. With a total length of 162 kilometers, there are 169 pistes at these resorts, 15 of which have been approved by the International Ski Federation (FIS).
The infrastructure in Chongli along with the traffic conditions, were also improved in the preparation for 2022 Winter Olympics, with a road network connecting these ski resorts together.
After the high-speed rail heading to Taizicheng of Chongli opened, passenger flow grew by 30 percent in its first month. Then, more people came here during the proceeding of the Winter Olympics. In the past, only young skiers preferred ski resorts in Chongli. But now, it has become a ski destination for people of all ages.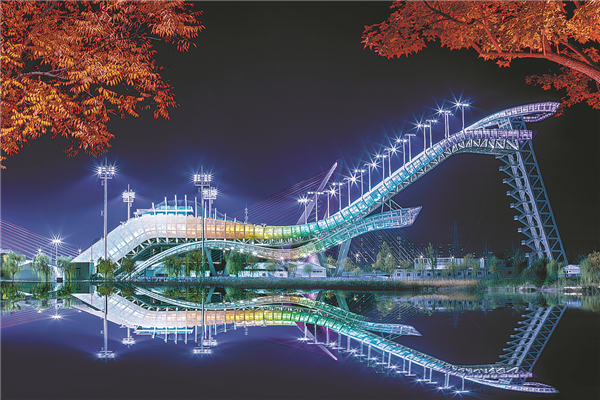 In the Winter Olympic host city Beijing, the supply of facilities for winter sports has sharply increased during recent years. According to statistics from the Beijing Municipal Bureau of Sports, the number of winter sports specialist schools and Olympic model schools in Beijing has reached 200.
The China Ice and Snow Tourism Consumption Big Data Report (2022) released by the China Tourism Academy predicted that ice and snow tourism revenue in Beijing-Tianjin-Hebei region would hit 250 billion yuan ($39.4 billion), with one hundred million tourist trips by 2025.
According to the Beijing Winter Olympic Organizing Committee, all venues from the Games will be reserved and reused in the future. Serving as an arena during the Olympics, the century-old Shougang Industrial Park will become a new landmark for urban rejuvenation. Yanqing district has become a beautiful Olympic city and Zhangjiakou has been recognized as a paradise for ice and snow tourism.