China's ice and snow industry shows promise in wake of Winter Olympics
Share - WeChat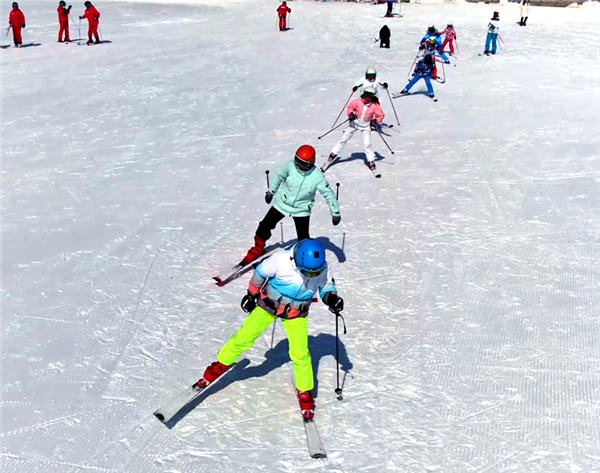 More challenges, more confidence
Affected by the COVID-19 slowdown to the global economy, the ice and snow industry in China has still gained momentum thanks to a series of positive polices.
In March 2021, the 14th Five-Year Plan (2021-25) pointed out that China will accelerate the building of a new development pattern which takes the domestic market as mainstay while domestic and international circulations reinforce each other. As the COVID-19 pandemic brought a long cold winter for global economy, domestic demand is even more important at this stage.
Li Hai, dean of School of Economics and Management in Shanghai University of Sport, believes that domestic demand for the ice and snow industry mainly relies on aspects such as ice and snow manufacturing, training, and services, which have been motivated greatly by the Beijing Winter Olympics.
The latest data released by China Tourism Academy showed that the number of tourists in China reached 254 million during the winter season of 2020-2021, and is expected to reach 305 million in 2021-2022. The anticipated ice and snow tourism revenue during that time is expected to reach 323.3 billion yuan. By 2025, the number of tourists is expected to exceed 500 million, and tourism revenue is expected to exceed 1.1 trillion yuan.
"Compared with those European countries that are traditionally superior in ice and snow industries, we still have a long way to go," Bai said. "But the prospect would be quite good as long as China's ice and snow related industries continue to make steady progress."