Xinjiang's transportation network blossoms
Share - WeChat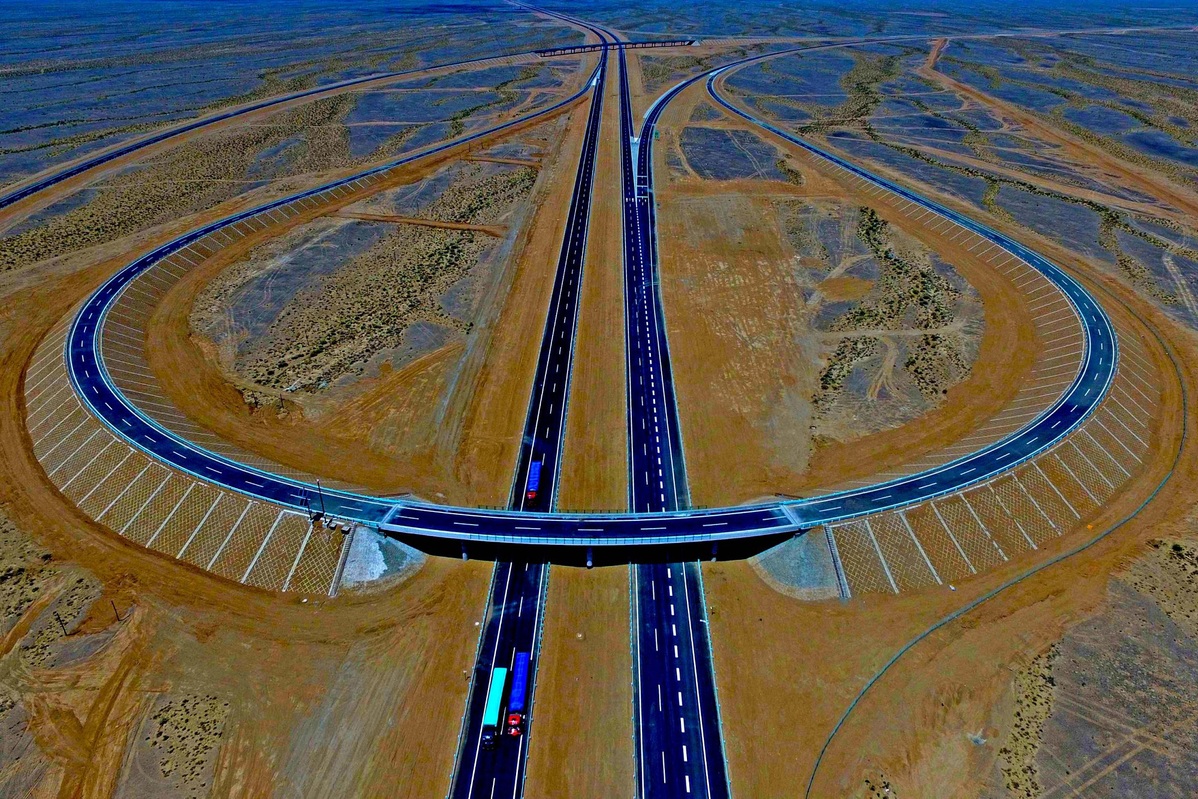 Major progress has been made in the Xinjiang Uygur autonomous region's transportation efforts, officials from the region said recently.
Xinjiang received approval from the Ministry of Transport in July 2020 to carry out pilot projects that support China's goal of strengthening transportation across the country. Since then, the region has promoted the opening-up of the sector, built a transregional transportation artery and further implemented its tourism strategy.
Last year, construction of an expressway around the Junggar Basin in northern Xinjiang was completed, and the 2,822-kilometer Beijing-Xinjiang Expressway, or G7, opened to traffic. Key routes of the G0711, a 1,300-km highway from Urumqi to Yuli county in Bayingolin Mongol autonomous prefecture, have also opened.
As a result of such projects, travel times throughout the region have been shortened.
Hasanjan Ahmat, deputy Party secretary of the regional transportation department said Xinjiang will continue to push forward the implementation of pilot projects.
"We will further integrate the development of transport with tourism growth," he added.