Frontline perspective: 'We're fighting an invisible enemy'
Share - WeChat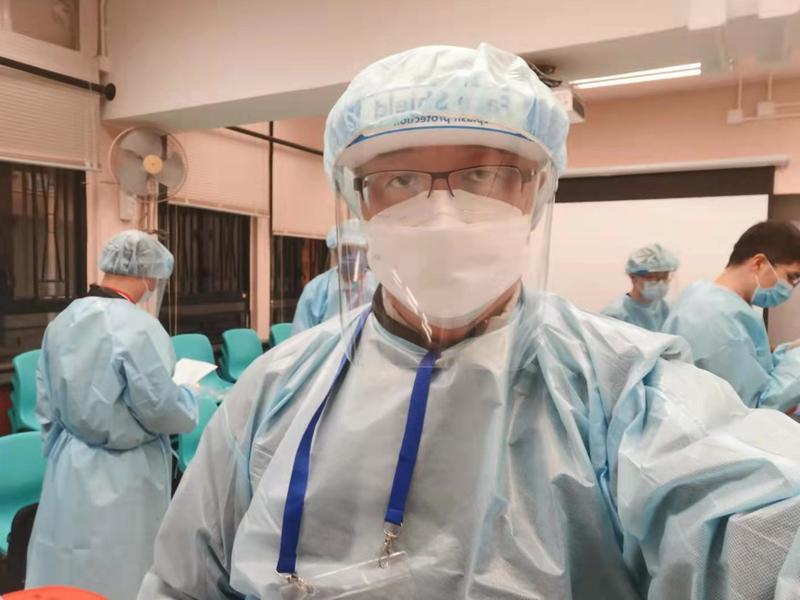 Even with the pandemic raging, Lunar New Year's Eve was the time for family reunions for everyone in Hong Kong.
But not for retired police chief inspector Luk Hoi-ho and his 500-member team.
While others celebrated the holidays, Luk and his team were busy helping residents of buildings that had been cordoned off for compulsory testing.
Just as the COVID-19 situation started to worsen in late January, Luk was keenly aware of the challenges of being on the frontline in the fight against the coronavirus.
He called on his friends and former colleagues — all from the city's Disciplined Services — to offer services to residents who had been grounded for mandatory virus tests.
"We understand how heavy the burden is for people fighting against the pandemic on the front line, like medical workers, and we felt it is the responsibility of people like us — who have time and the relevant skills — to come to help," Luk said.
The tasks are various, including maintaining order, helping with registration, delivering supplies, and offering suggestions on how to avoid cross-infection during the compulsory testing operations.
The government initially had volunteers but, after seeing the need for a stable force to help set up "restricted areas" for testing, it hired Luk and his colleagues as contract workers.
The team is currently divided into six groups, with each of them working shifts of five to 10 hours.