Frontline perspective: 'We're fighting an invisible enemy'
Share - WeChat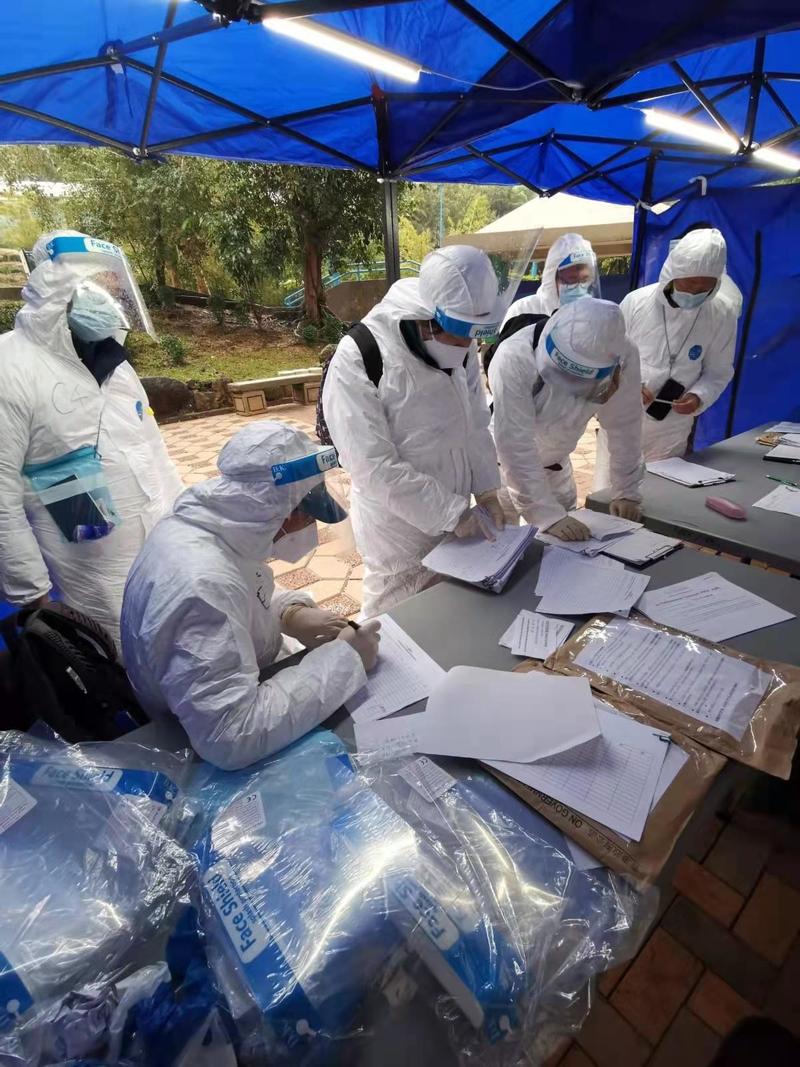 With the tenacity of a seasoned police officer, Luk said he would work until midnight and wake up in the early morning to prepare for the expected heavy workload.
Even in bed, he would review what happened during the day and try to foresee what may happen next so that they could work more efficiently.
"Every day is an unforgettable memory. We are fighting a silent war against an invisible enemy. The risks of infection is in fact quite high," Luk said.
It was hard for Luk to see the elderly and the children wait in line on cold days to get tested.
Many COVID-19 patients were stranded at home, with the city's hospitals and public clinics unable to handle the large number of infections in the community. On Tuesday, a mainland-built 3,900-bed makeshift hospital began operations in Tsing Yi.
The Tsing Yi facility is one of the nine isolation and treatment facilities being built by the mainland to combat the city's worst-ever COVID-19 outbreak. They will provide 50,000 additional beds for coronavirus patients.
Luk has high hopes for these facilities, saying that they will greatly boost the city's anti-pandemic capability and allow Hong Kong to learn more from the mainland's experience in fighting the virus.
Retired in 2015, the 62-year-old veteran police officer had seen the city in good and bad days.
For better or worse, he is still confident that with a united effort, Hong Kong will win this battle.