Yoshitomo Nara's full-scale exhibition to open at Shanghai's Yuz Museum
Share - WeChat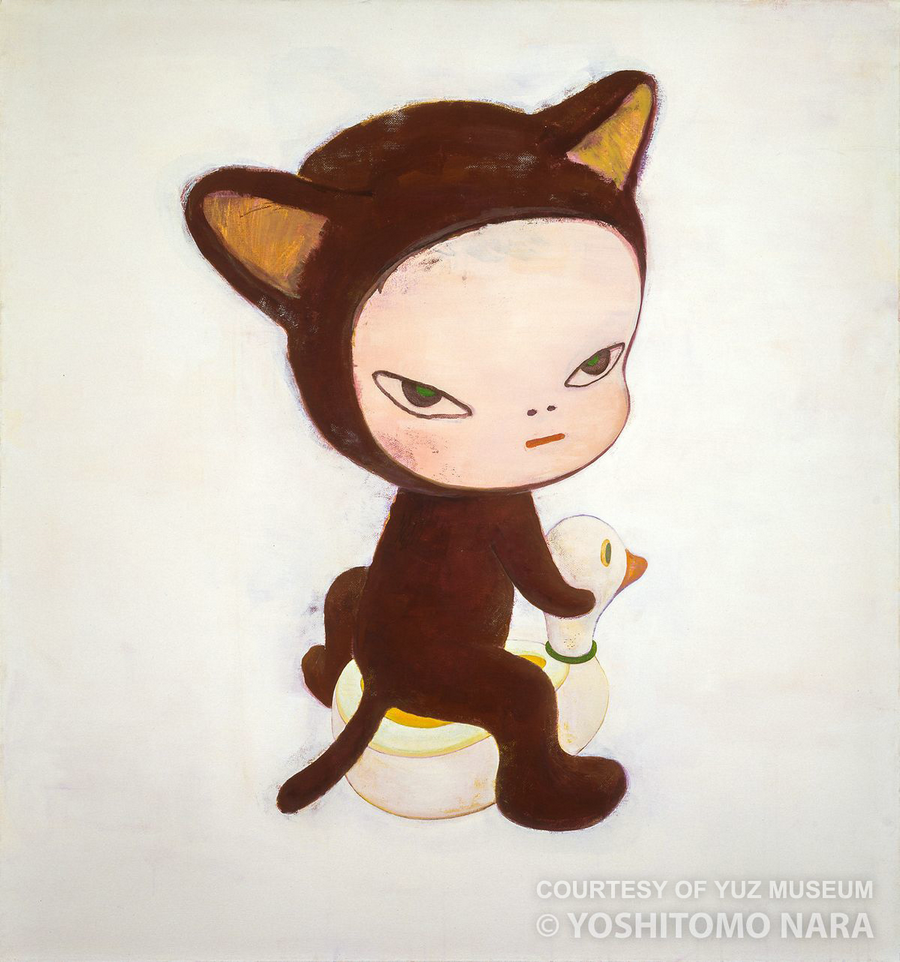 Yoshitomo Nara is one of the most beloved contemporary Japanese artists. The protagonist in his works, a girl with big, wide eyes and often wearing an unhappy look or a sarcastic smile, strikes deep resonance among people, especially the young ones who see in the girl shared loneliness and growing pains and a rejection of the adults' world.
Nara's name-sake exhibition will be unveiled at the Yuz Museum at the richly cultured West Bund area of Shanghai on March 5. It will be Nara's first solo exhibition on the Chinese mainland where he enjoys a fan base among the younger generation, and a highlight of West Bund's cultural and art calendar in the spring and summer season.
The exhibition will offer an all-encompassing review of Nara's expansive career, spanning some 37 years, to bring together over 70 major paintings, sculptures, ceramics and installations, as well as more than 700 manuscripts.