European treasures a feast for the eyes
Share - WeChat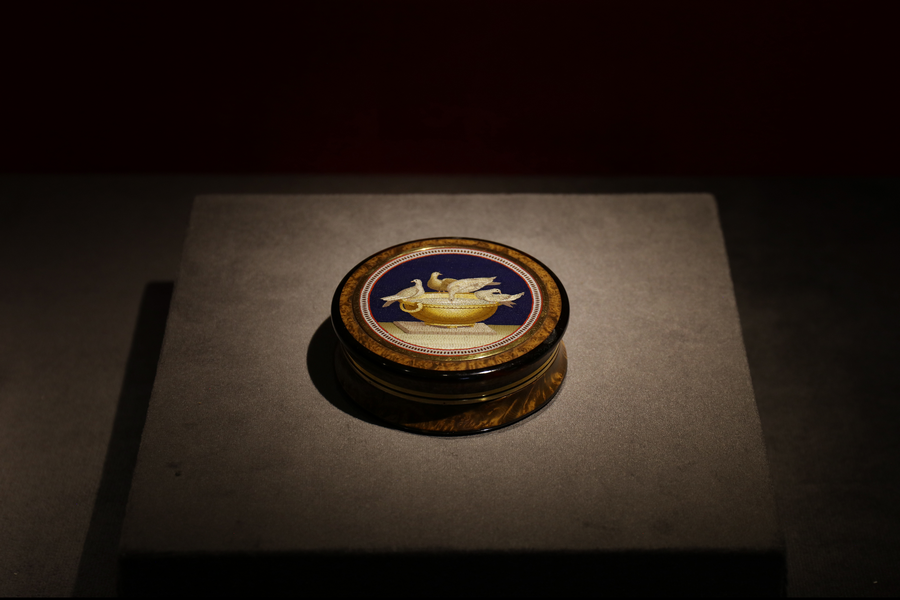 A Feast for the Eyes from Europe, an exhibition running at the Hunan Museum throughout April 17, provides a glimpse into a unique collection of art which belonged to European royal families, aristocrats and prestigious figures built by Rosalinde and Arthur Gilbert and now housed at the Victoria and Albert Museum in London.
Dazzling artifacts on show include gold and silver objects, enamel miniatures and glass and stone mosaics. These reveal to local audiences a chapter of European history, as well as handicrafts of sophistication and high tastes. Works once presented to kings in Europe, such as a snuff box embedded with precious stones, is on display and recognized as one of the most expensive objects of its kind from the 18th century.
Through the objects on show, visitors are introduced to functions which have been rendered obsolete in modern society.