China endorses vaccine mixing to build herd immunity
Share - WeChat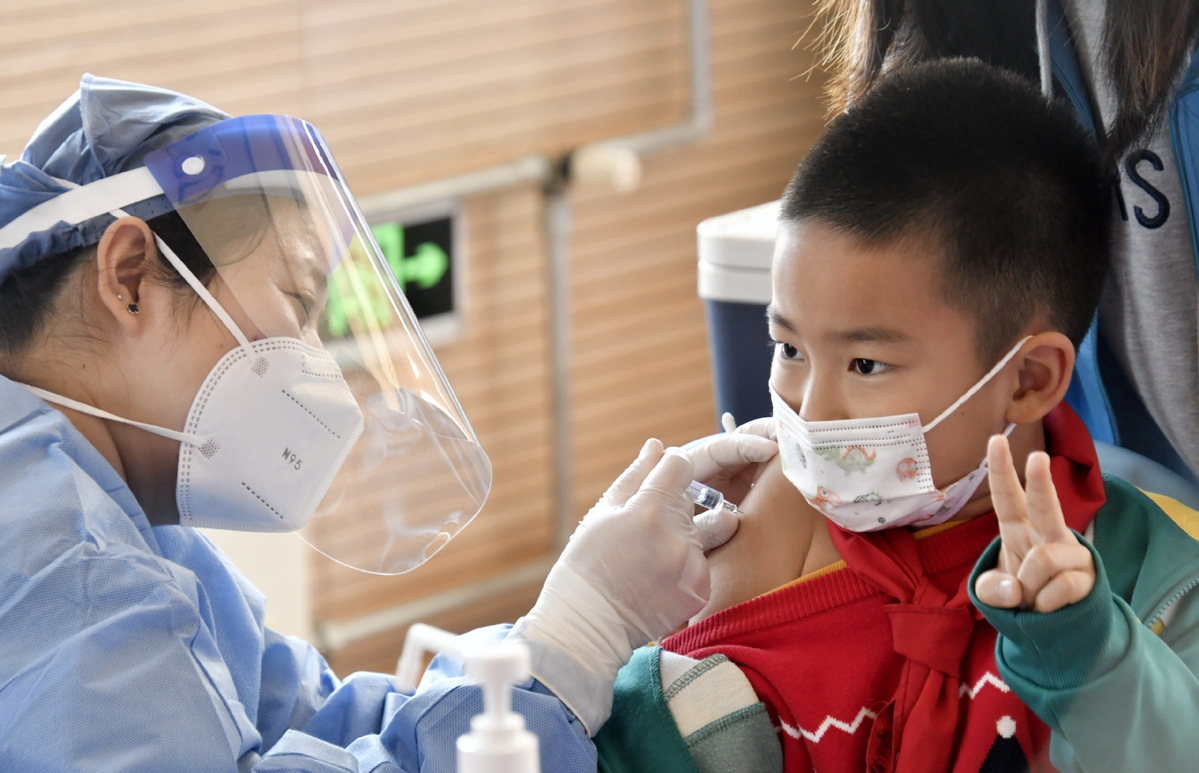 China has begun mixing and matching different COVID-19 vaccines to reinforce herd immunity against the novel coronavirus after fully vaccinating over 1.23 billion people, the National Health Commission said on Saturday.
Fully vaccinated people can now choose to receive a different shot from their original inoculation as a booster in a process called sequential immunization, the commission said during a news briefing.
Those eligible for a different dose must be over 18 and be fully vaccinated with one of three inactivated vaccines developed by State-owned Sinopharm or Sinovac Biotech.
Instead of receiving the same shot to boost their immunity — which has been practiced in the country since October — they can choose to receive a protein subunit COVID-19 vaccine made by Anhui Zhifei Lingcom Biopharmaceuticals or a viral vector vaccine developed by CanSino Biologics.
"Research has shown either boosting with a dose that is the same as the initial inoculation or with a dose developed with a different technology is effective at further improving immunity against the disease," deputy director of the commission's Bureau of Disease Prevention and Control Wu Liangyou said during a news briefing.
The World Health Organization supports a flexible approach to boosting with a same or different dose, though more clinical trials and analysis are underway, said Wang Huaqing, chief immunization planning expert at the Chinese Center for Disease Control and Prevention.
He added as new variants continue to emerge, a number of countries in the Americas, Europe and Southeast Asia have begun combining different doses in their booster campaigns.
Shao Yiming, a member of the country's vaccine development expert panel, said sequential immunization is often rolled out when dealing with tricky and fast-mutating viruses.
"There are two main reasons. The first is to combine the advantages of different vaccines, and the other reason is to prevent people at risk of experiencing side effects for one particular kind of vaccine from going through them again," he said.
Shao added the approach is safe and effective based on domestic and foreign studies. "It is an additional tool to advance the establishment of herd immunity and make the immunity barrier sturdier," he said.
According to the commission, China had fully vaccinated more than 1.23 billion people, including nearly 211 million over 60, as of Friday.