Innovative ensembles adapt to life during the pandemic
Share - WeChat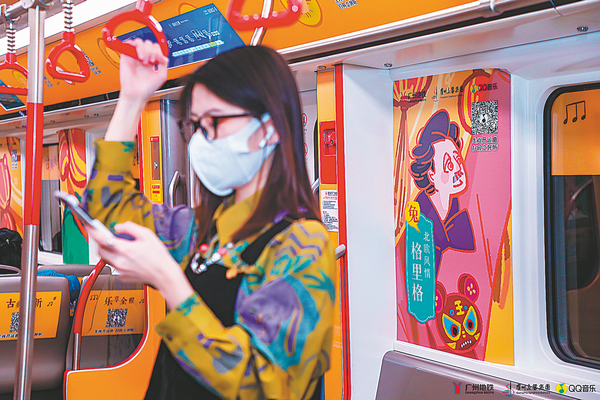 Commuters waiting for a train at one of the largest subway stations in Guangzhou, Guangdong province, a week before Spring Festival listened as a brass quintet played live.
On Jan 24, passengers at Panyu Square Station on Metro Line 18 stopped to take photos of the ensemble of musicians from the Guangzhou Symphony Orchestra and also learned that classical music would be played in the station from that day onward.
The orchestra and the Metro announced that the city's first subway train themed on classical music would operate from Jan 24 to the end of next month.
Decorated with cartoon images of composers and the 12 animals of the Chinese zodiac, the train offers passengers a range of classical repertoire.
Chen Qing, the orchestra's president, said, "All passengers need to do is scan a code with their phone to enjoy classical music pieces and learn about the composers, musicians and conductors."
He added that it took several months to launch the special train, and that the recordings are all performed by the orchestra.
Most Popular