Setting a tone for the Olympics
Share - WeChat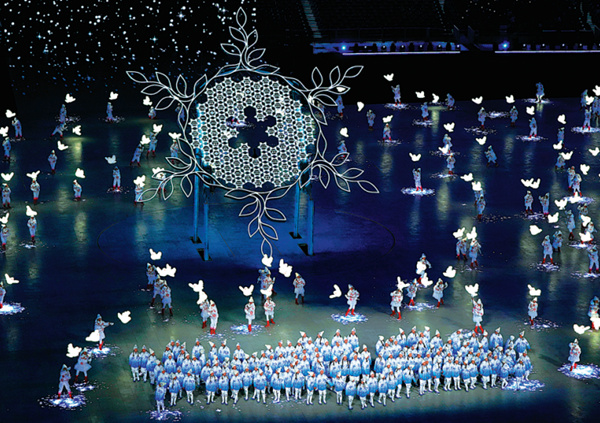 Composers, conductors and other musicians took more than two years to prepare for the opening ceremony of the 2022 Beijing Winter Games, Chen Nan reports.
In 2019, when composer Zhao Lin was invited by renowned film director Zhang Yimou to be the music director of the 2022 Beijing Winter Olympics opening ceremony, he began by doing research about musical pieces played during the parade of athletes in past Summer and Winter Games and the Paralympics.
"The parade of athletes into the stadiums usually takes about an hour, which is a very long and important part of the opening ceremony. We want to welcome those athletes with music that can resonate with them," says Zhao.
He came up with the idea of using world-renowned classical music pieces during the ceremony, and says, "like sports, classical music is a mutual language of all people".
"We want to celebrate these athletes who have overcome many difficulties to gather in Beijing. The music pieces we selected share an uplifting melody, bringing hope and joy," Zhao adds. "Whether you are a fan of classical music works or not, you may have listened to the pieces in your daily lives. These music works connect with people from around the world."
Most Popular