Setting a tone for the Olympics
Share - WeChat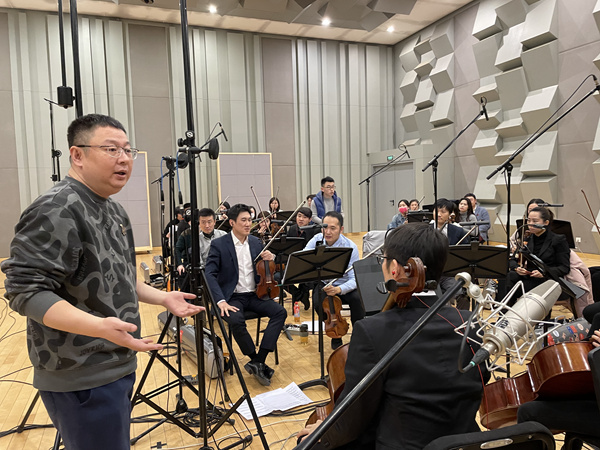 According to Zhao, the 18 classical music works were decided after rounds of voting from Chinese conductors, months before the opening ceremony. Each of the conductors sent Zhao a list of 20 songs before the voting started.
To make the musical works fit into the tempo of the parade, Zhao also invited 11 Chinese composers, mainly people born after 1990 and 1980, to rearrange the pieces. The final step was having the China NCPA Orchestra and principal players from Chinese symphony orchestras record the musical works.
"We made changes all the time to achieve the perfect sounds for the parade of athletes, even during rehearsals. The conductors and composers stayed online, working day and night," Zhao says. "It's been over two years preparing for the big occasion. It was definitely a memorable experience and all the musicians felt exhilarated and greatly honored to be able to contribute to the spectacular event, where music met sports."
Born in Xi'an, Shaanxi province, Zhao, 49, began to learn the piano at the age of 5 and studied as a composer at the Central Conservatory of Music in Beijing, where he graduated in 1996. He began his professional career as a composer for the China National Traditional Orchestra. He has been working with his father, Zhao Jiping, a composer known for scores in Zhang's film Raise the Red Lantern and director Chen Kaige's film Farewell My Concubine. Following in his father's footsteps, Zhao Lin has also produced film scores, including those for Together, directed by Chen, and A Woman, a Gun and a Noodle Shop, directed by Zhang.