Explosive growth of Beijing's clean, green Metro
Share - WeChat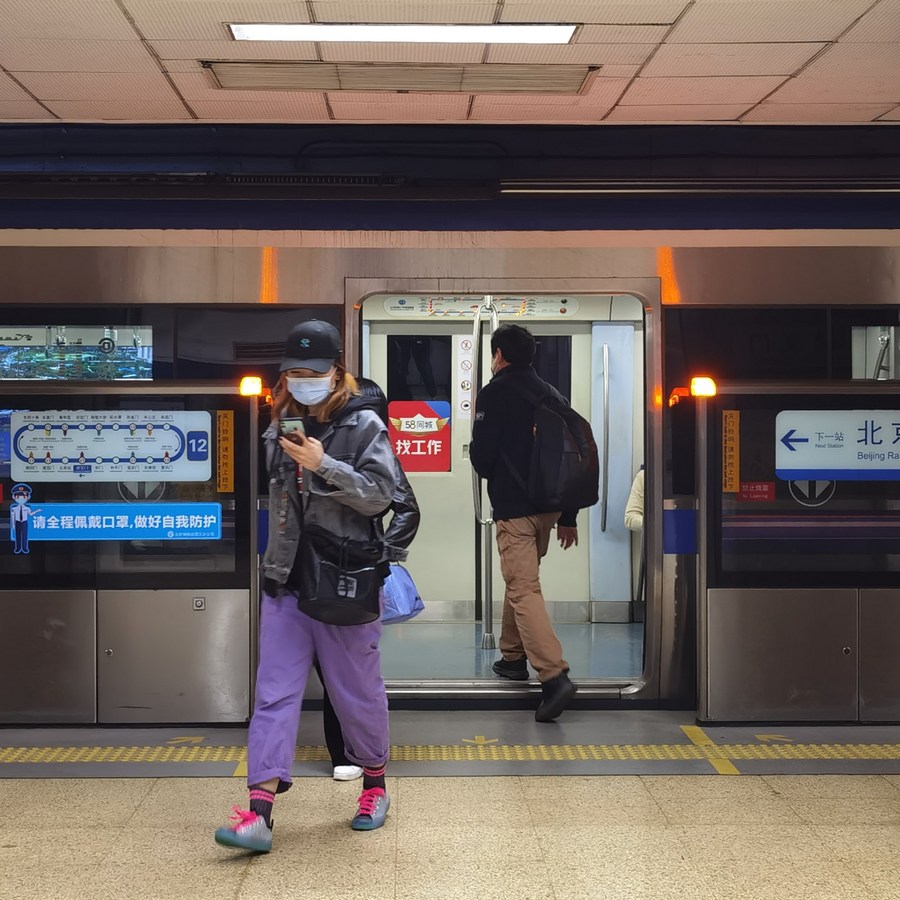 As China encourages more people to take public transport in cities to reduce carbon emissions, Beijing's rapidly developing metro network will continue to play an important role.
By the end of last year, the capital's metro network stretched 783 kilometers with 27 lines and 459 stations. It operates more than 10,000 metro train services and handles 10 million passenger trips everyday.
Before COVID-19, the network handled about 12 million trips a day. On July 12, 2019, it set a daily record of 13.78 million passenger trips.
"One out of two people in Beijing choose the metro to travel," said Fang Zhiwei, deputy head of the Beijing Metro Network Control Center.
China built its first subway line in Beijing in 1969, a section between Beijing Railway Station and Pingguoyuan that is currently part of Line 1, but the system did not undergo rapid development until two decades ago. In 2001, Beijing had two subway lines totaling 54 km in length.
For the Beijing 2008 Olympic Games, the city accelerated its pace. By the time the Games opened, there were 8 subway lines totaling 200 km in length.
The Beijing Metro Network Control Center began operations just before the 2008 Games to ensure the system operated smoothly.
It is Asia's largest and most intelligent metro system management center, Fang said, adding that it works as Beijing subway's brain.
On a screen in the control room, moving dots represent trains in operation. "If an abnormal situation occurs, such as delays, a notice pops up on the screen to remind dispatchers to handle it promptly," he added.
The system can also see the number of passengers in accordance with epidemic control protocols and can also show the real time distribution of passengers to help staff members make plans in emergencies. For example, if a train breaks down at a certain station, dots representing stations that will be affected in five minutes will turn red and those in ten minutes will turn yellow.
China plans to reach peak carbon emissions before 2030 and achieve carbon neutrality before 2060.
The Metro is a green transport choice. "Compared to driving, a traveler can reduce carbon emissions by 77 percent by taking the subway. By doing the math accordingly, Beijing's metro system helps reduce 7.38 million metric tons of carbon emissions each year, which is equivalent to the amount absorbed by 410 million trees," Fang said.
Tong Mei, spokeswoman for the center, said that artificial intelligence technologies are being studied in the hope of being used in Beijing's subway system.
"For example, we have studied ways of recognizing abnormal passenger behavior, such as falling. The safety team can then provide help once they've been notified by the automatic recognition system," she added.