Michelin to accelerate its drive beyond tires in China
Share - WeChat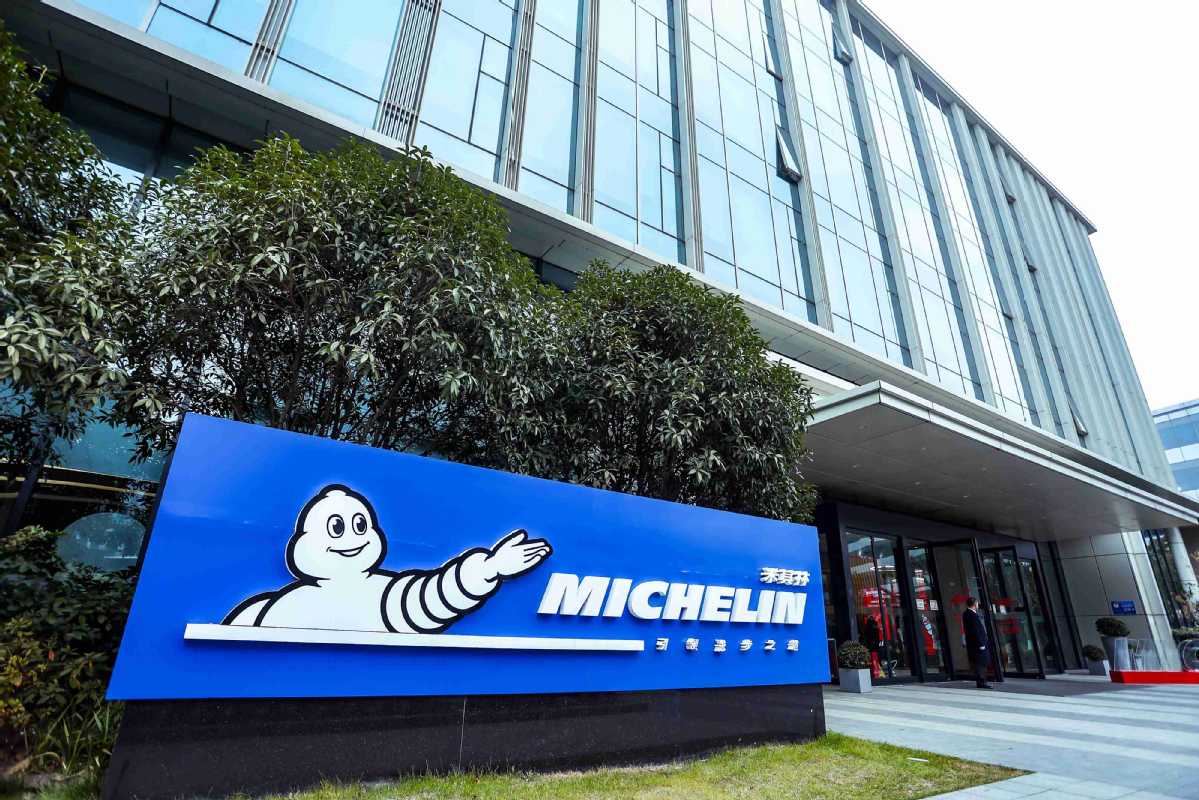 Michelin Group, a French tire and mobility company, will add more transportation-related digital solutions and services beyond tires in China this year, given the country's soaring demand for smart mobility solutions, as well as its strategic importance, said its senior executive.
Kamran Vossoughi, president and CEO of Michelin China, said as Chinese market will continue to maintain its vitality in 2022, the company will not only continue to grow, invest and innovate in tires, but also deploy resources in new, non-tire growth categories across the country.
Apart from designing and producing sustainable tires, he said the group will provide connected services and solutions to make the mobility smarter, covering major scenarios such as track, street, mine, farm, metro and airplane, while expanding businesses including hydrogen mobility, and high-end catering service.
The company delivered an encouraging performance in China last year thanks to the stable business environment brought about by the nation's COVID-19 pandemic prevention and control measures.
Since the Chinese market has entered a stage of high-quality development, with higher demands from consumers, Michelin will take the initiative to seize new market opportunities by accelerating the digital transformation within its businesses, linking consumers via digitalization, said Vossoughi, adding the company is keen to incorporate intelligent automation technology in sales and service to create a seamless user experience for Chinese consumers in the coming years.
He said that developed in-house intelligent management system and rail tire management platform, as well as bus tire whole life cycle management platform and intelligent self-sealing solutions will be keys to provide smart mobility solutions for all kinds of transportation, and improve safety and efficiency.
As the Chinese economy had managed to withstand a slew of challenges in the past year, and policy priority in 2022 will focus on maintaining stable growth as identified by top policymakers at the annual tone-setting Central Economic Work Conference in December, the French business leader predicted that the country's fiscal policy will be more precise on the existing basis, especially to stimulate companies to improve the quality of innovation, green and digital transformation.
"For Michelin, we expect fiscal policy to further focus on green and smart mobility, green and intellectual manufacturing," he said. "It will contribute to the sustainable development of mobility industry."
China's open business climate has shown to companies worldwide huge potentials of its market, said Zhou Mi, a senior researcher at the Chinese Academy of International Trade and Economic Cooperation in Beijing.
Supported by the dual-circulation growth paradigm that takes the domestic market as the mainstay and lets the domestic and foreign markets reinforce each other, the government can expand policy radiation to promote market development from multiple aspects, to provide more opportunities for local and overseas companies and investors, he said.
Foreign direct investment into the Chinese mainland, in actual use expanded 14.9 percent year-on-year to a record high of 1.15 trillion yuan ($173.48 billion) in 2021, according to data released by the Ministry of Commerce early this month.