Table tennis squad still enjoying life at the top
Share - WeChat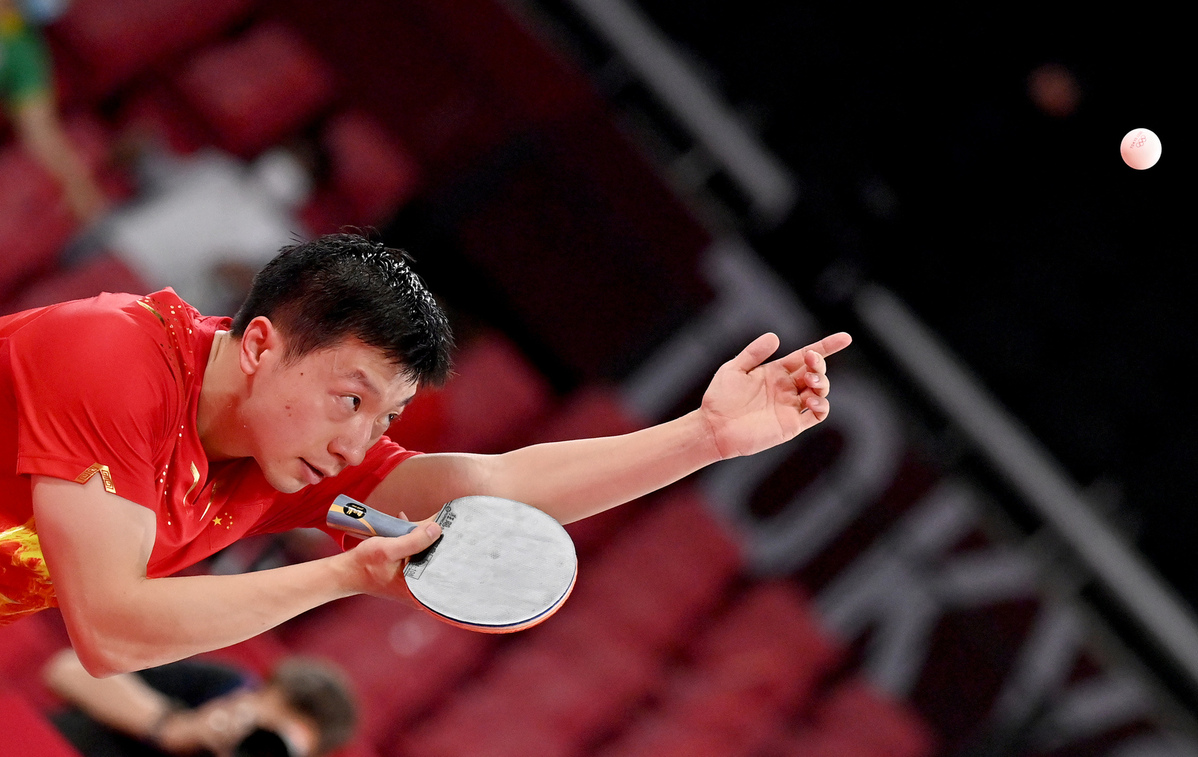 One of Ma's nicknames is the "Hexagon Fighter", which originated from a Japanese television series that used hexagon-shaped charts to assess the qualities of table tennis players, including speed, skills, defense and experience. As Ma was rated top in each category, his ability chart formed a full hexagon.
"The media gave me this nickname, but I think it's something of an exaggeration. I don't believe anybody can be a Hexagon Fighter. Even though I still think it's too much to give me a full hexagon rating, I keep telling myself that being a full hexagon fighter has always been my goal."
In 2019, knee surgery forced Ma to pause his career, with many people questioning if he could return to peak condition.
"I was never that pessimistic, even during 2019. At the time, I thought 'it's just surgery, and I can keep playing after I recover.' I did not think about it too much-I did not even think a great deal about the next Olympics," Ma said.
"But when my body recovered, the desire for victory returned and I wanted to be back in peak condition as soon as possible. That's when the Tokyo Olympics became pressure for me. Fans consider me a veteran with experience of previous Games. However, for all athletes, the significance of an Olympics is the same.
"I'm glad to see so many young people now taking up sports, especially table tennis. Sports are another type of education for the younger generation and will also make people tougher and able to deal with victory and defeats. They bring valuable experiences to our lives."