Table tennis squad still enjoying life at the top
Share - WeChat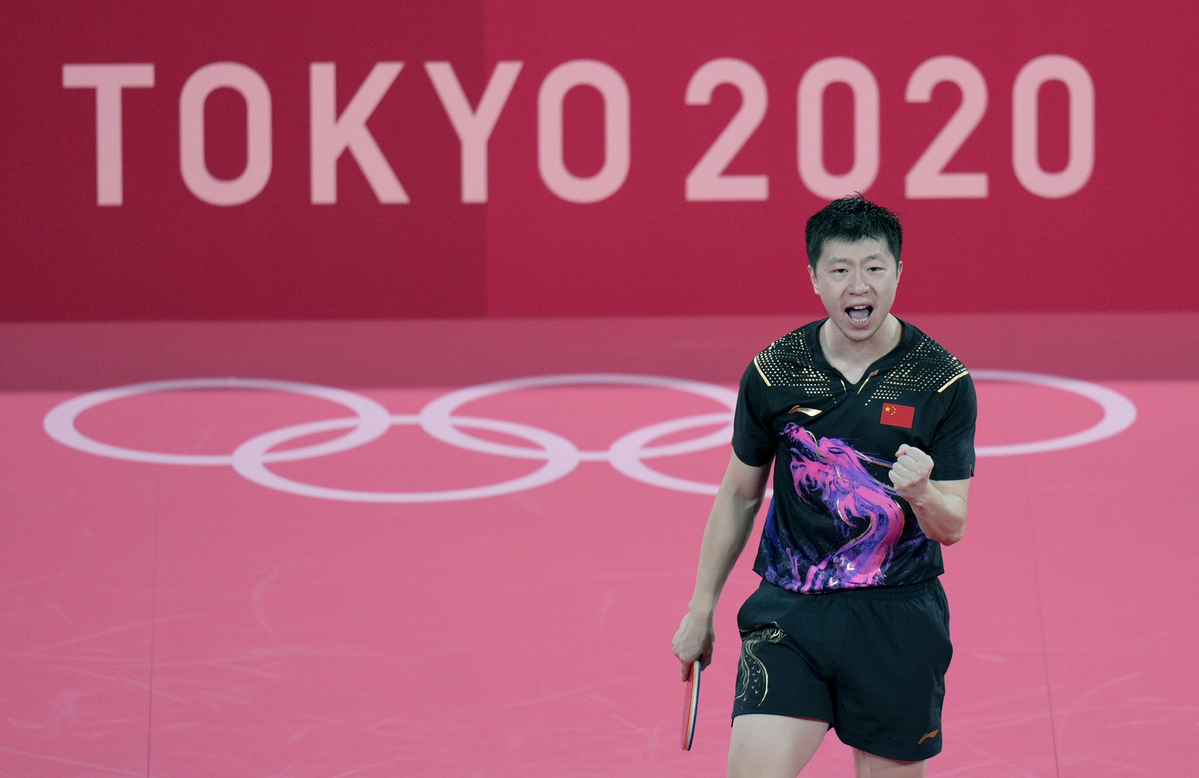 Still shining
Among the top Chinese players, Ma, who won a men's singles and team gold in Tokyo last summer, is one of the brightest stars. His most memorable match last year was the men's singles final with world No. 1 Fan at the Tokyo Olympics, where the veteran proved he still had what it takes to win gold.
Ma, 33, said: "Every time I stood on the top podium, I felt proud and excited. That's the best reward for all my hard work. It's also about the tradition and joint efforts of generations of Chinese players."
Since the 2012 London Olympics, Ma has won five Olympic golds. Together with World Championships and World Cup titles, he has bagged 26 golds at major world tournaments during his career. While each medal is precious to the Team China captain, it's not easy for him to stay on top.
"The Olympic Games take place every four years, but due to the pandemic, there was a five-year gap after the Games in Rio de Janeiro, Brazil. So for both veterans and rookie players, I think the pressure was pretty much the same," Ma said.
"Looking back at all the medals I've won, I think each of them is special to me. Each championship title is important to an athlete, as it can motivate and bring confidence. There have been many milestones in my career, such as my first Olympic and first world singles titles."