Tianjin urges residents to act with caution to avoid COVID-19
By YANG CHENG in Tianjin, ZHENG CAIXIONG,ZHENG CAIXIONG and ZHOU HUIYING | CHINA DAILY | Updated: 2022-01-15 08:15




Share - WeChat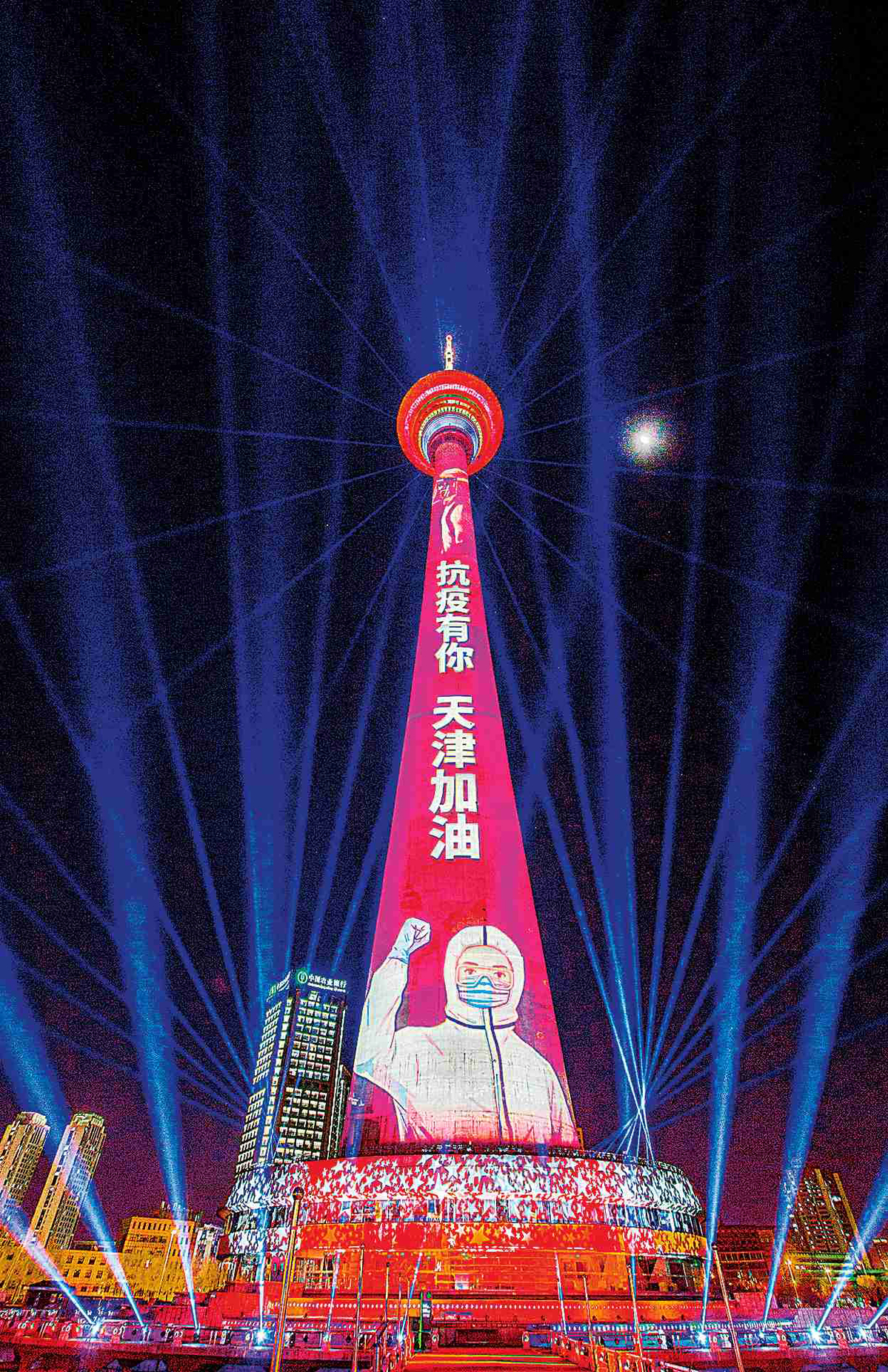 Port city reported 34 new cases, as well as one asymptomatic carrier Thursday
Authorities in Tianjin have urged locals to shun parties or gatherings to avoid being infected with the novel coronavirus after at least 45 cluster infections from family groups were reported in the northern metropolis.
Han Jinyan, deputy director of Tianjin Health Commission, said each of the families has two to five infected members.
"The source of the infection has not been identified, but the transmission relationship between infected persons has been very clear, all linked to the confirmed cases reported in Jinnan district," Han said at a news conference on Friday.
She urged residents to go out less and pay special attention to personal protection while actively cooperating with authorities to have nucleic acid tests to help block the spread of the novel coronavirus.
According to Han, the port city reported 34 new COVID-19 patients and an asymptomatic carrier on Thursday, bringing the city's total to 142 confirmed cases and 22 asymptomatic carriers in this outbreak as of 2 pm on Friday.
"The patients are aged between two and 78 years old," said Han.
To help block the spread of the novel coronavirus in the city, authorities have decided to launch the third round of citywide nucleic acid testing starting Saturday, she said.
More than 12 million residents have had nucleic acid tests in the previous round of citywide testing that began on Wednesday, with 44 samples showing positive results, Han said.
Of the positive results, 32 were detected in the quarantine venues and 12 from the sealed-off areas, she said.
Ren Feng, director of the command center with Tianjin Municipal Bureau of Public Security, said his bureau will expand patrols on major highways to help contain the novel coronavirus spread from outside the city, particularly to the Chinese capital, which is 130 kilometers away, to ensure a smooth and successful 2022 Beijing Winter Olympic Games next month.
Now only those who have negative nucleic acid tests done within 48 hours, green health codes and certificates from their companies or neighborhood committees are allowed to leave the city, he said.
Previously, the outbreak in Tianjin was reported to have spread to Liaoning and Henan provinces.
In central China's Henan province, a total of 98 new locally transmitted COVID-19 cases were reported on Thursday, including four in Zhengzhou, 69 in Anyang and 25 in Xuchang, the provincial Health Commission reported on Friday.
According to information released by Yuzhou's local government, a county-level city under the administration of Xuchang, among 41 cases reported on Monday and Tuesday, the youngest is a 3-year-old kindergarten student and the oldest is a 99-year-old woman.