Washington trying to lead India astray: China Daily editorial
Share - WeChat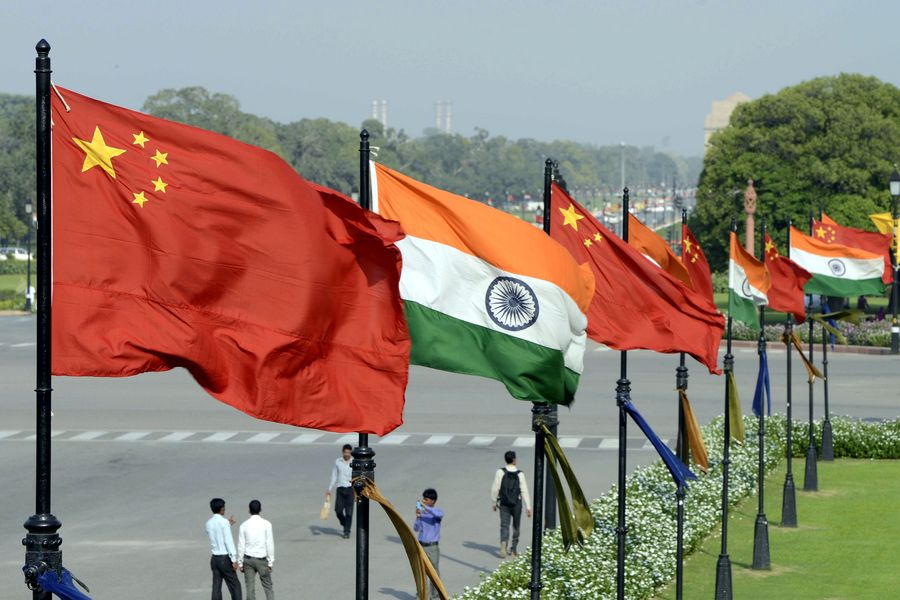 With the previous round of talks in October having failed to achieve any agreement, due to New Delhi's "unreasonable and unrealistic demands", the latest round of discussions between China and India has attracted a lot of attention.
How the two sides approach the 14th round of talks at the corps commander level which commenced on Wednesday will have a direct bearing not only on bilateral relations, but also regional peace and stability.
That the border situation is generally stable at the moment and the two countries' front-line troops have disengaged at many points of friction makes it possible for the two countries to take the opportunity to ease tensions along their disputed border. After all, a continuous military standoff, with each side deploying around 50,000 to 60,000 troops along the high-altitude line of actual control, especially in harsh winter conditions, serves neither country any good. Rather, it would be in their common interests if they could switch from "emergency response to normalized management and control in the border area as soon as possible", as a Chinese Foreign Ministry spokesman said.
For that to happen, it is of the utmost importance for the two sides to first focus on the most pressing problem at the moment, which is the disengagement of troops from any remaining points of friction as that will help defuse tensions. The trust gained can then serve to facilitate the settlement of more thorny issues in talks to be held in the days to come.
Thus it was distracting at best and disruptive at worst for India to point an accusing finger at China just prior to the latest talks for what it called Chinese infrastructure construction in areas under "illegal occupation by China". Such a move will not gain more bargaining power for New Delhi at the negotiation table, since these projects are in territory that are entirely under China's sovereignty. Instead it will only create unnecessary trouble and hamper efforts to reach consensus.
Adding to the difficulties for the two sides to achieve progress in the talks is interference from the United States, which is trying hard to drive a wedge between China and India. Responding to a question on the India-China border dispute during a press briefing on Monday, White House Press Secretary Jen Psaki described China as a threat to regional security with its "attempt to intimidate its neighbors". She added: "We'll continue to stand with our partners on that."
India must not be led astray by such remarks. It should engage in the talks with sincerity and strive to meet China half way so that they can work together to solve their border disputes.
Most Viewed in 24 Hours
China Views