LegCo: First meeting went well, say lawmakers
Share - WeChat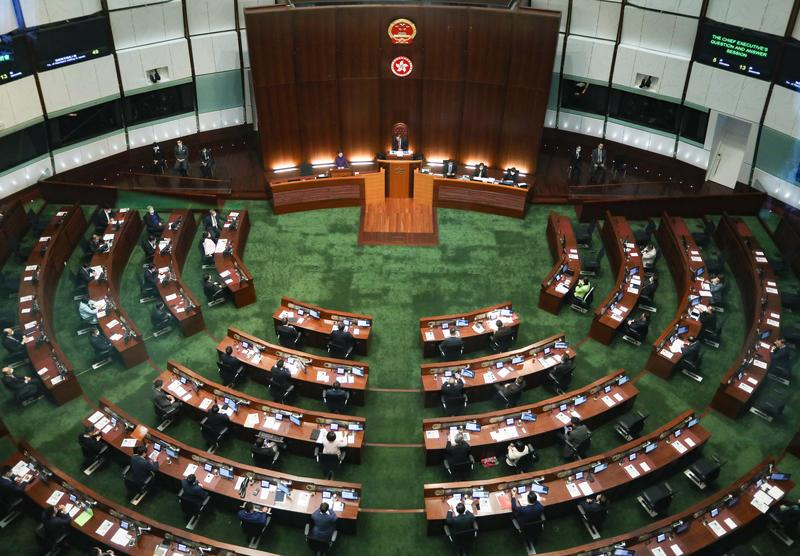 HONG KONG – The smooth conduct of the new Legislative Council's first session on Wednesday bodes well for better legislative-executive relations, which will help bring the voice and concerns of the public to the government, lawmakers said.
Speaking to the media after the meeting, lawmaker Starry Lee Wai-king, from the Kowloon Central geographical constituency, said it demonstrated the good atmosphere of the patriots-led legislature, which will give the chief executive room to explain her future work, as well as allowing the public to get to know the policy focuses of the government and the legislature.
Lee said she hopes the government and LegCo can work together to solve long-established problems and create a new and healthy political environment under the principle of "patriots administering Hong Kong".
Lawmaker Regina Ip Lau Suk-yee, from the Hong Kong Island West geographical constituency, said Wednesday's meeting marked a good start for future cooperation between LegCo and the government.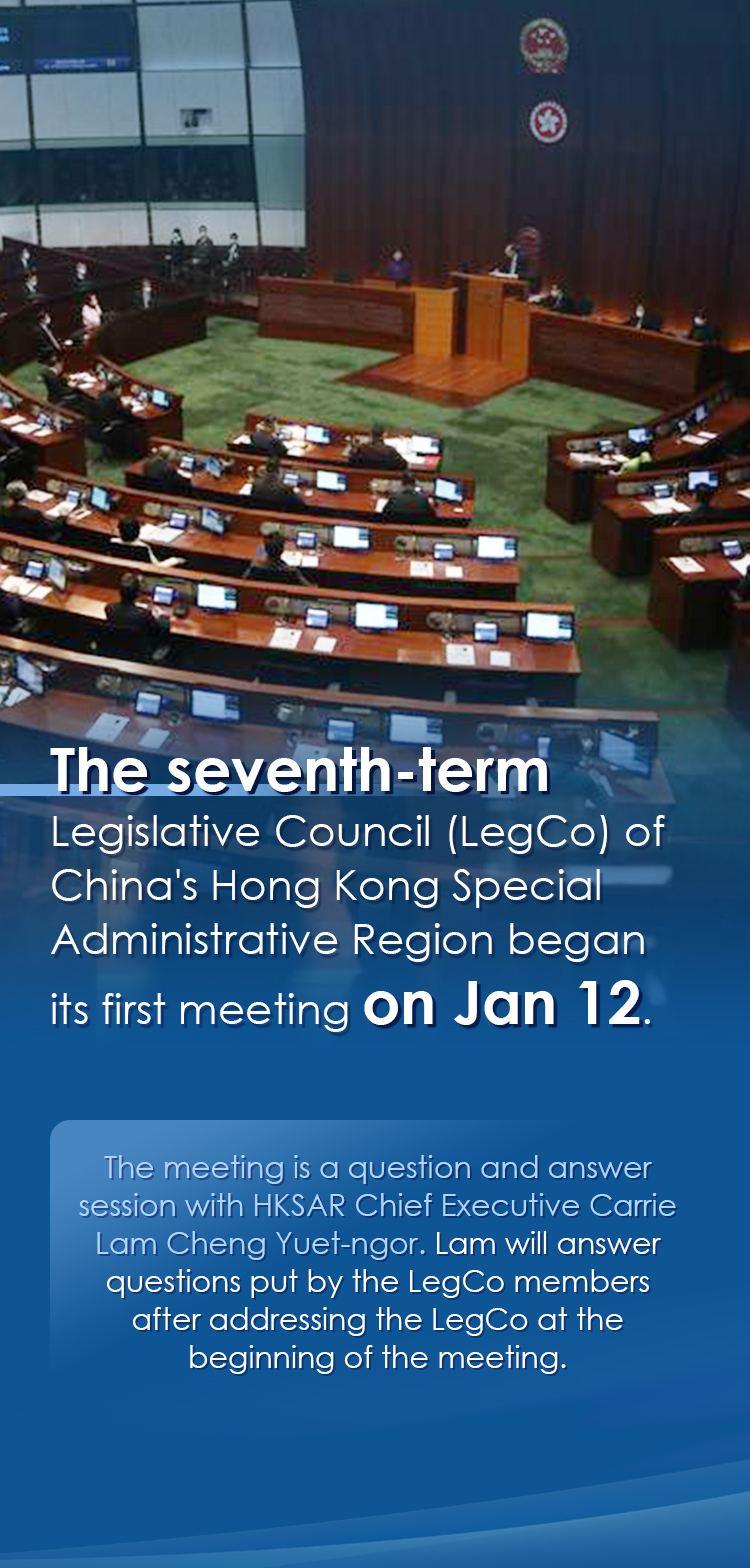 Welcoming the government's reshuffle, Ip said she believes it is the right direction to take, and urged the government to accelerate work on the construction of the Northern Metropolis and introducing local legislation for Article 23 of the Basic Law.
Noting the smooth conduct of the meeting, Jeffrey Lam Kin-fung, a lawmaker for the commercial sector, said unlike the chaotic scenes in previous LegCo terms, Wednesday's meeting was calm and proof to the public that rational discussions can take place. He said a lot of work awaits the new LegCo, especially the resumption of quarantine-free travel between Hong Kong and the Chinese mainland.
Lam hopes the government will take strict measures in the coming weeks to prevent an omicron outbreak, adding that lawmakers will also fulfill their duties to prepare for the 25th anniversary of the city's return to the motherland.
He also expressed his excitement, saying that it was the first time that councilors had attended the meeting under the emblem of the nation and of the Hong Kong Special Administrative Region.
In the LegCo chamber, the national emblem with a diameter of 1 meter and a weight of 22.7 kilograms hangs above the emblem of the HKSAR.
LegCo President Andrew Leung Kwan-yuen, in his social media page on Tuesday, commended the efforts made by various parties to give LegCo a new look.
During the first legislative election under Hong Kong's improved electoral system, 90 lawmakers were elected on Dec 19 to form the new-term LegCo. On Jan 4, the day after the lawmakers were sworn into office, Leung was reelected LegCo president.
Before LegCo's first meeting on Wednesday, lawmakers, their assistants, and LegCo staff received a third dose of Sinovac vaccine.
Leung called on residents to get the booster jab as soon as possible.