Standards on learning Chinese taking shape
Share - WeChat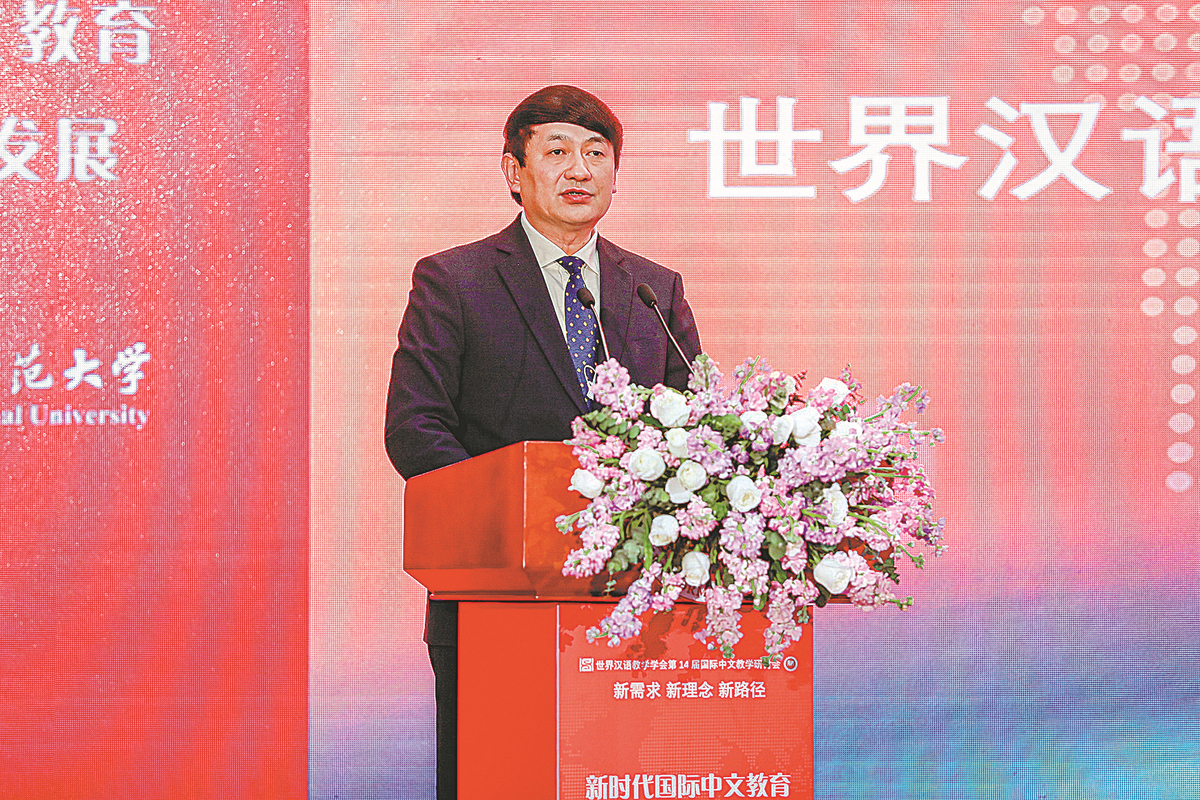 Top-grade teachers of Chinese are in demand around the world amid the ongoing COVID-19 pandemic, said Zhong Yinghua, president of the International Society for Chinese Language Teaching and president of Tianjin Normal University.
He made the remark at the recently concluded 14th International Chinese Teaching Seminar of the International Society for Chinese Language Teaching in Tianjin.
He said the average age of international Chinese learners is trending downward, while more learners see Chinese language proficiency as a rung on their career ladder.
Amid rising global demand, individual countries and regions have different demands.
"More custom-made, innovative courses using intelligent technologies that cater to the needs of broad communities of learners are new features of current international teaching of Chinese," Zhong said.
As such, both Chinese and overseas educational authorities and organizations need to collaboratively establish a scientific system to properly train teachers at the bachelor's, master's and doctoral levels, he said.
The emphasis should be placed on the application of creative theories and achievements. A precondition of innovation is information integration and cross-disciplinary study, he added.
Recently established teaching standards drawn up by the International Society for Chinese Language Teaching to help regulate global Chinese teaching and learning have improved the sector's overall standards.
Zhong also noted that adding a Chinese component to professional studies has enhanced the sense of gain for Chinese learners by providing them access to a wealth of job opportunities.