Courting success
Share - WeChat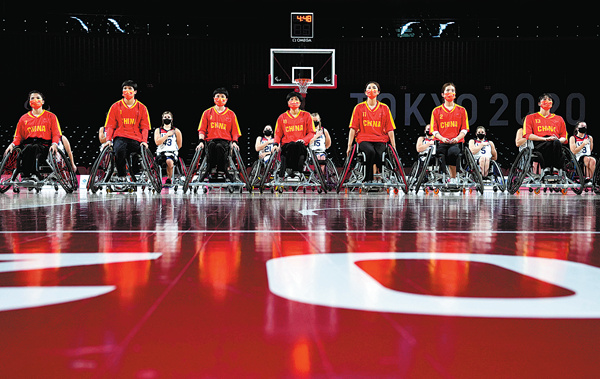 Wheelchair basketball player inspires but more commercial help needed, Zhang Zhouxiang reports.
The basketball flew through the air. Dai Jiameng moved her wheelchair with an athletic dexterity before controlling the ball with her right hand and maneuvering by just using her left hand.
She got the ball, made a 60-degree arc turn, dodging those trying to mark her, and seemed to coax the ball into the basket. Net! But no time to waste soaking up the congratulations of her teammates; she turned back and took up her "combat "position.
Dai, 26, has been playing basketball for 12 years.
At the age of 4, an accident resulted in Dai losing her left leg. As a child, Dai's favorite activity was watching the NBA on TV together with her father. Her favorite star was Dwyane Wade.
She followed Wade's career closely, including his "wheelchair" game in Guangzhou city, Guangdong province, in 2007, when he was injured.
It was then that Dai got to know that people with impairments could also play basketball, which prompted her to watch the 2008 Paralympics in Beijing.
Yet it was not until 2009 that she realized she could become one of those in the playground. Having got help from the local federation for the physically challenged to make a new artificial limb, she and her father went to collect it.
A staff member noticed that she was in good shape and asked her: "We are recruiting wheelchair basketball players. Are you interested in joining us?"
"I was very happy to hear that question," Dai says in retrospect. "I asked myself: Why hadn't I come earlier?"
Most Popular