Urban renewal transforms historical city
Share - WeChat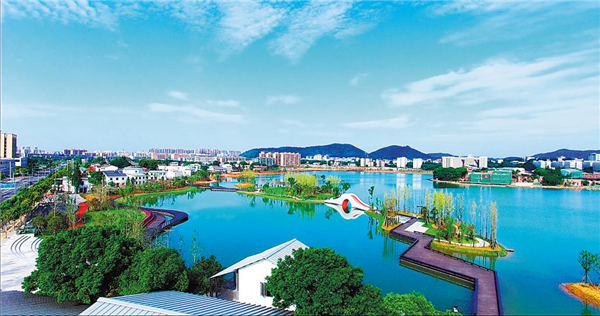 Changsha, a renowned historical and cultural city in Central China's Hunan province, is setting a new standard in urban renewal to raise the city's image and improve people's living standards, according to a senior official.
"By means of urban renewal, the quality of the urban residential environment has been raised and continuously improved," said Zhou Fei, director of the Changsha Urban Human Settlements Bureau.
The city, which has a long history that dates back to 100,000 to 150,000 years, has followed a philosophy of people-oriented development, he noted.
In 2019, the government set up the bureau ahead of the majority of Chinese cities. It concentrates its efforts on the protection of valuable ancient and modern architecture, and carrying out the urban renewal in a more scientific, efficient and precise way, said Zhou.
According to Zhou, the bureau creatively worked out a six-step method for urban renewal, which comprises a thorough urban physical examination, improving the organizational mechanisms, preparing the renewal plans, implementing the renewal in groups, carrying out dynamic monitoring and publicizing the livable index.
As a fundamental factor of the urban renewal, the urban physical examination includes 61 items, of which many are the most pressing issues that people living in the old residential compounds have to face, such as the schooling problems, shortage of hospital beds, parking availability and elevators.
For a residential area that is identified as a historical project, most of the buildings in the compound will be kept and carefully renovated following its original blueprint, said Zhou.
Most Popular