2021 Hainan Island Carnival opens
Share - WeChat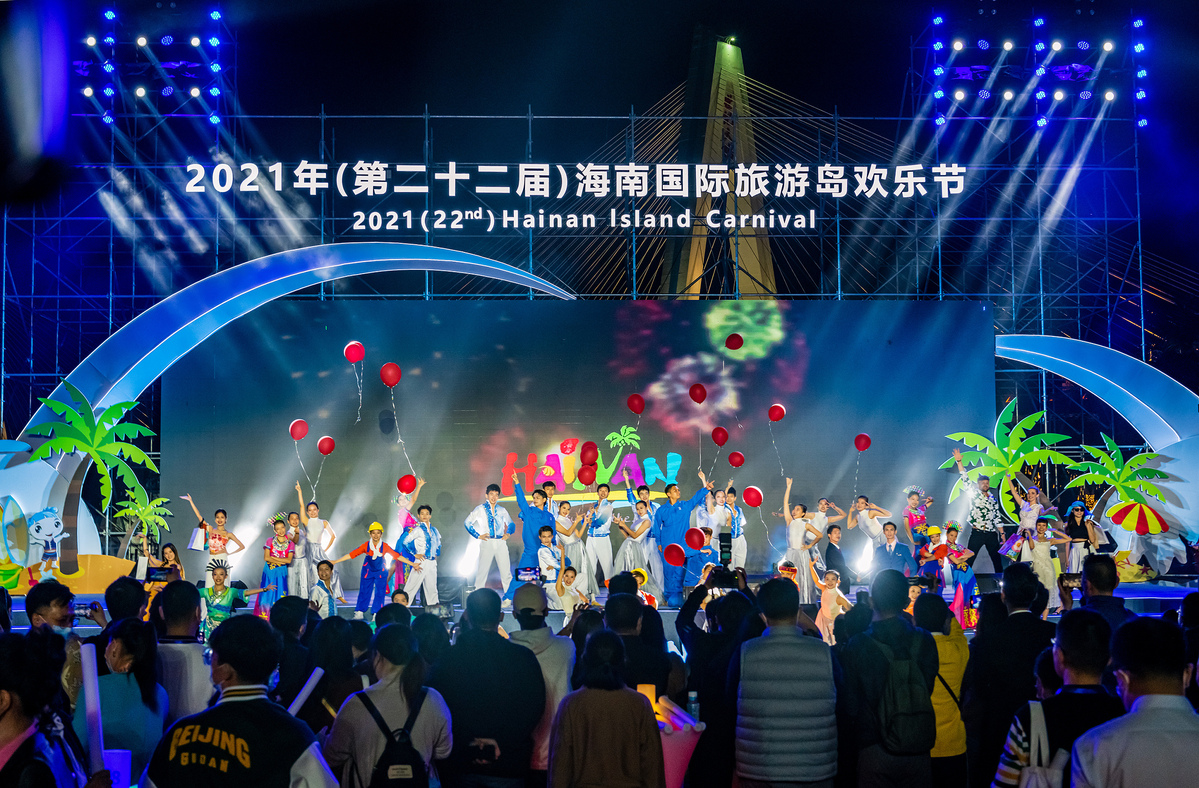 The 2021 (22nd) Hainan Island Carnival kicked off in Haikou, capital city of Hainan province, on Dec 10, 2021.
Zhang Xu, Chinese vice-minister of Culture and Tourism, said in his speech that the Ministry of Culture and Tourism will continue to support Hainan in comprehensively deepening reform and opening up, support Hainan's aim to become an international tourism consumption center, and provide assistance for the construction of Hainan Free Trade Port.
The festival jointly organized by the Ministry of Culture and Tourism and the People's Government of Hainan province has become a vital platform in the past 20 years for Hainan to reinforce cooperation and exchanges in the fields of tourism, culture and sports with the world. This session of Hainan Island Carnival digs deep into all the possible "joyful elements" and fully displays the rich and unique tourism and cultural resources of Hainan so as to engage both tourists and residents to actively participate and interact in building Hainan island, which has entered its peak tourism season, into a joyful destination for visitors around the world.
Apart from the opening ceremony, a series of exciting activities are scheduled to be held during the festival, including 2021 Hainan World Leisure Tourism Expo, 2021 Hainan International Tourism and Food Expo, second Hainan International Tourism Equipment Expo, second Hainan World Culture Week, and fourth China-ASEAN University Student Culture Week.
Haikou is the event's main venue, while five other cities, namely, Sanya, Danzhou, Qionghai, Wanning and Wenchang, will serve as supporting venues, in which conferences and exhibitions, culture and art, sports and competitions, and promotional activities will be staged to enrich people's visiting experience.
In terms of tourism, resources of exquisite scenic spots, rural tourism, shopping tourism are fully integrated, seven thematic tourism routes including shopping, rural tourism, health tourism, red tourism, conference and exhibition, research and study, oceanic tourism will be launched to attract more visitors to travel to Hainan, which will stimulate tourism consumption and facilitate the construction of an international tourism consumption center.