All the fun of the games
Share - WeChat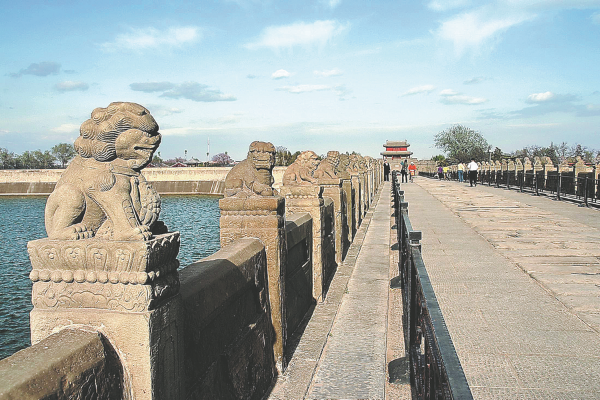 Beijing has recently unveiled dozens of winter tourist routes that feature Olympic culture, skiing, hiking, self-driving and gourmet food. They cover popular tourist sites across the capital, especially the Xishan Mountains and the Yongding River area.
Beijing will also host a series of winter sports, celebrations, Olympic culture and fun events from this month to mid-February, local authorities say. Here are some of them.
Olympic dreaming
Beijing Winter Olympic Park, Xinshougang Bridge, Big Air Shougang, Shougang No 3 Blast Furnace Museum and Kappa Shougang Infinite Park
Beijing Winter Olympic Park is in Shijingshan district and along the Yongding River. It covers more than 1,100 hectares. Improvements to the park have helped enhance the landscape along the river, linking railways and Shougang Industrial Park. The integration of various elements including Winter Olympics, Xishan Mountains and the Yongding River, the former Shougang industrial site and railways has created a new landmark in western Beijing. One of the highlights of the park is the 42-kilometer-long marathon route, which runs from Gaojinggou River, taking in many online attractions, including Big Air Shougang, Xinshougang Bridge and Yongding River Recreation Forest Park. The Beijing park features Winter Olympics elements. Visitors can appreciate the magnificent Big Air Shougang from different angles. The park was opened in October and authorities estimate that it has received nearly 200,000 visits.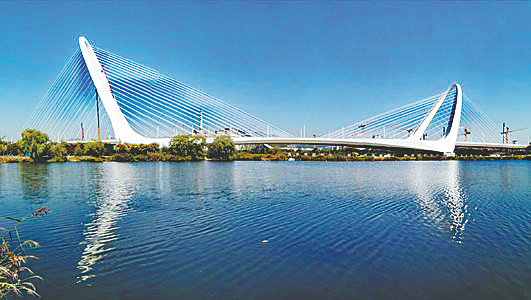 Xinshougang Bridge is a 15-minute drive away. It was named a 2020 Global Best Projects winner by the US magazine Engineering News-Record. The bridge boasts one of the widest steel bridges in China. Its main bridge is about 640 meters long, whose main span is 280 meters and the widest part of the deck 55 meters. Standing on the bridge offers a great view of local landmarks, including Shougang Industrial Park.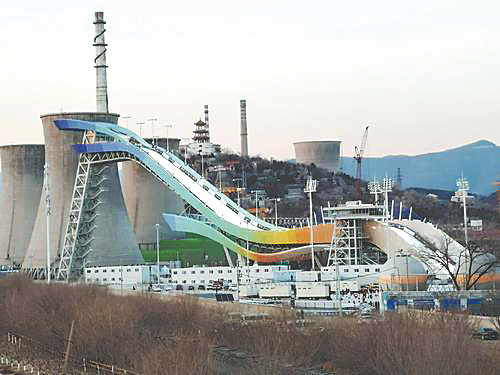 An eight-minute drive away, the Big Air Shougang is part of an urban rejuvenation project in which the 100-year-old Shougang steel plant is located. It sits in Shougang Industrial Park, which underwent a symbolic transformation to house the headquarters of the Beijing Organizing Committee for the 2022 Winter Olympic and Paralympic Games. It is the only snow event venue in downtown Beijing, awaiting freeski and snowboard big air athletes who will jump against the backdrop of former coolant towers. It opened to the public in December 2019.
A five-minute drive away, Shang Brew boasts magnificent views of both Xiuchi Lake and Shijingshan Hill. Visitors can enjoy an array of craft beers and culinary innovations, as well as a relaxing atmosphere and a variety of vibrant social programs. The establishment features a contemporary and refined design and draws parallels between steel manufacturing processes and an industrial aesthetic, a tribute to Shougang Park's 100 years of history. Installations and components from the old plant area greet visitors at the entrance, and the stage in the lounge area hosts live performances.
The Shougang No 3 Blast Furnace Museum is in the northwest of Shougang Park and is full of ironmaking equipment. It is within walking distance of Shang Brew. The park suspended production before the 2008 Summer Olympics and remained dormant until it was announced that the 2022 Winter Olympics would be held in Beijing. An underwater garage covers an area of more than 31,000 square meters.
The design adopts two visiting circulations featuring nautilus shell spirals according to the prominent style of juxtaposing industry and nature. Visitors can enjoy an immersive experience here, appreciating the combinations of nature and industry and silence and excitement.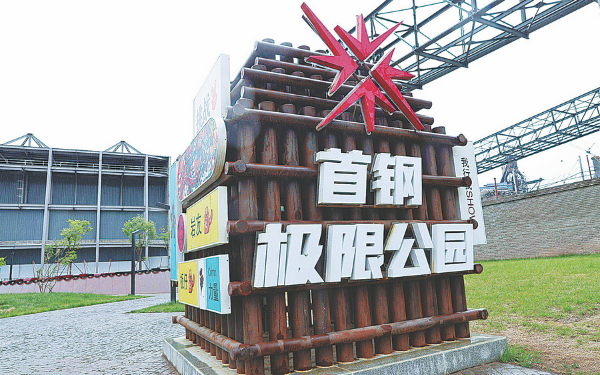 Kappa Shougang Infinite Park is a two-minute walk away and offers a venue for extreme sports. It boasts what is said to be the largest outdoor skate park in Beijing and can host international professional competitions. The park's design retains the industrial style of the old industrial site while integrating fashionable sports elements, a veritable Mecca for skateboarders.