All the fun of the games
Share - WeChat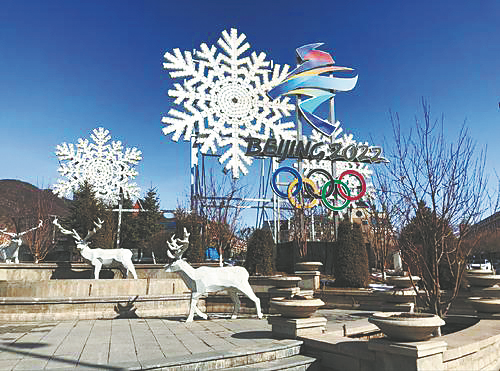 Snow, lanterns and a lot more
Yongning ancient town, Qingshan Park Happy Ice and Snow Season and Longqing Gorge Ice Lantern Art Festival
Travelers can go on a guided tour of the town founded in the Tang Dynasty (618-907) in Yongning in Yanqing district. They can learn about its rich farming and nomadic culture and history, and food and customs, while taking in architecture featuring elements of the Ming (1368-1644) and Qing (1644-1911) dynasties.
The resort has signed agreements with folk artists who practice over 20 art forms, including ceramics, pyrography, straw braiding, leather carving and paper-cutting. Visitors can learn about local intangible heritages' history and techniques, and make folk items guided by artisans.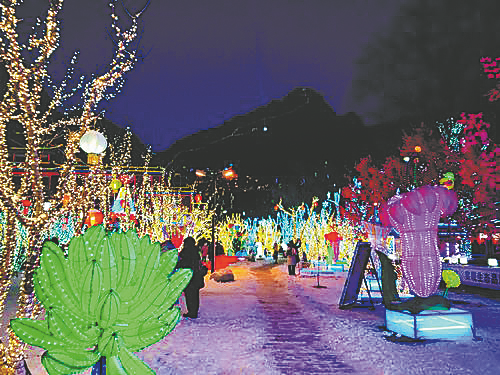 Qingshan Park in Yanqing, a 15-minute drive from Yongning, is often clad in winter white. It is an ideal getaway for families, who can ski and engage in all the fun that snow can bring. There are also farm animals in the park, including alpaca and little pigs. For those who want to stay overnight, numerous homestays are available in the area.
Another 30 minutes' drive away you will find ice lanterns of various sizes and shapes at Longqing Gorge, all part of a festival of lights usually held from January to February. This year, advanced laser projection will light up the mountains, and ice sculptures featuring Winter Olympics will be in place.