Inside look at China's pandemic measures
Share - WeChat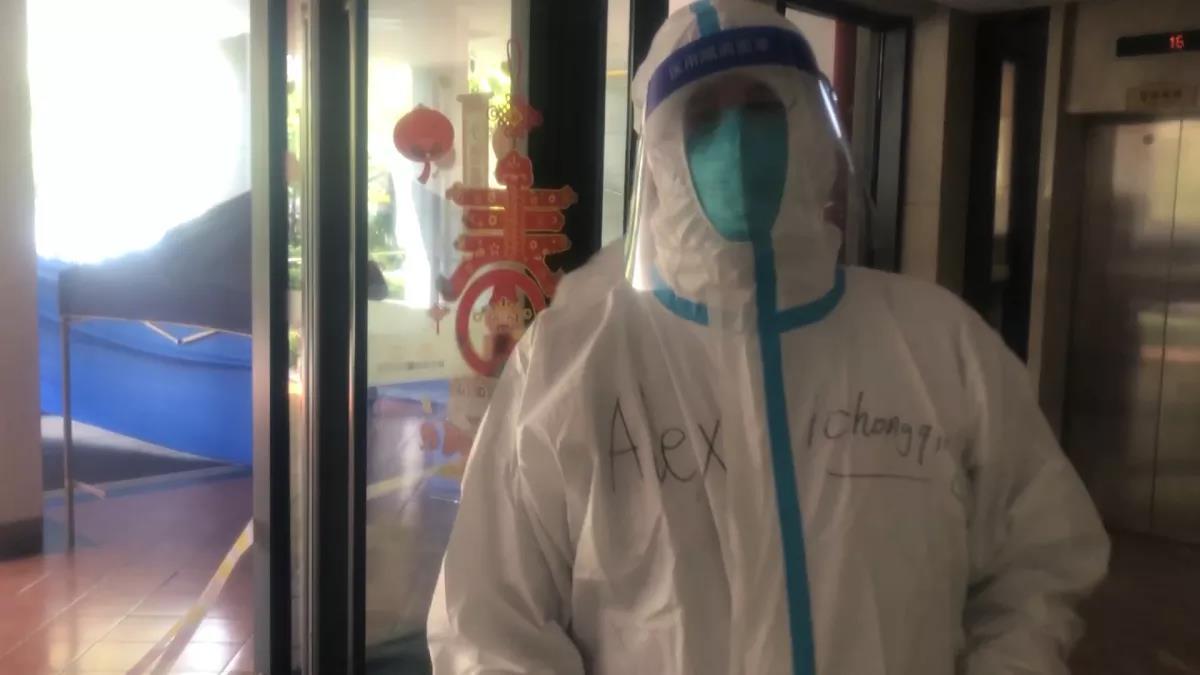 Experience wearing protective clothing to enter the quarantine area
First, protective clothing, protective medical masks, wash your hands, wear gloves, face shields, etc; the process for the whole set of procedures takes at least 10 minutes. Afterward, the iChongqing reporters can enter the imperial court jewelry city (community), the sealed control area, at about 10 am.
"There is only one entrance in the entire community left. We have security guards and volunteers standing guard 24 hours a day." Feng Liang introduced. Passing through Lobby, the reporters followed Feng to the downstairs of Building 3 (sealed control area). "We were in the control area before. After crossing this cordon, we entered the closed area. Only our staff in protective clothing can enter. Volunteers and security guards are not allowed here."
The reporters then came to the door of the resident Liu Yuzhen's house. Liu has diabetes, and community workers delivered all the medicines needed during the isolation period. So, talking about community epidemic prevention work, she was full of gratitude to community workers.
"The staff in our community sends rice and vegetables to our home. As long as there is a need, they will send it to us," Liu said. "I'm touched. I want to say thank you to the staff in the community." After the interview, the team went to the designated area to take off their protective clothing. The reporters found that it takes at least 15 minutes to take off the protective suit while strictly following the process, that is you must wash your hands each time you take off one thing.