Private sector urged to contribute to green drive
Share - WeChat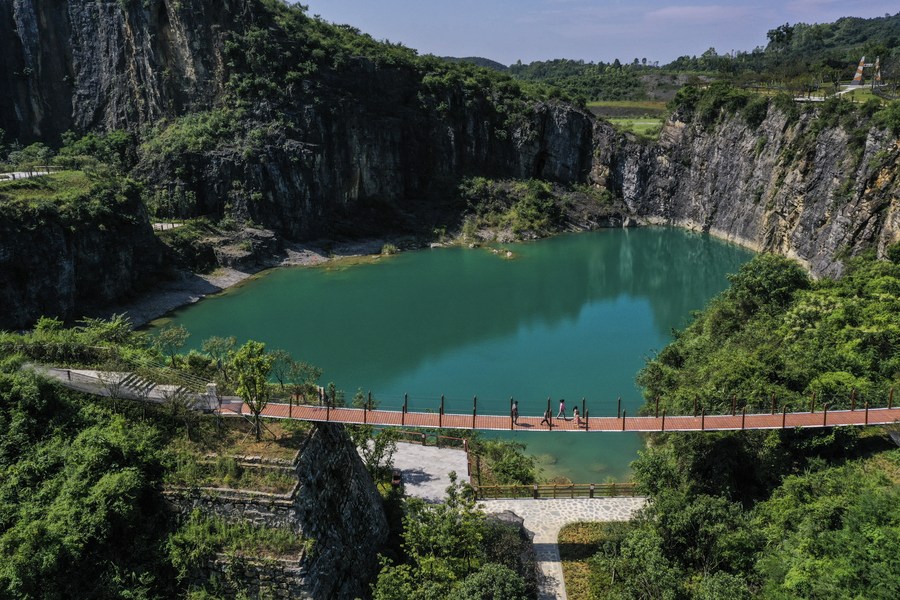 China is encouraging the involvement of private capital in environmental protection and restoration, aiming to promote the country's high-quality development, according to a guideline released by the State Council, China's Cabinet, on Wednesday.
The guideline said China will encourage and support the engagement of private capital throughout the process of environmental protection, including investment, design, restoration and management.
"Some regional ecosystems have suffered serious damage and degradation and need wider social participation in ecological protection and restoration," it said.
The guideline mapped out a few key fields to pursue when exploring the development of ecological industries, such as the protection and restoration of farmland, urban areas, mines and marine ecosystems.
To attract private funds, the guideline set out reforms and detailed requirements for participation mechanisms and supportive policies.
"China will give full play to the decisive role of the market in resource allocation, give greater play to the role of the government, increase investment in key areas, enhance market vitality, and promote the high-quality development of ecological protection and restoration work," it said.
Private capital can engage in environmental conservation individually, as a group or through cooperation with government or nongovernment organizations.
Private capital will also be allowed to profit from developing industries through rights to use natural resource assets or franchise rights, making carbon sink transactions and comprehensively utilizing resources approved by the government.
The guideline also suggested some efficient working procedures for launching projects and formulating plans scientifically and reasonably, introducing entities through transparent competition and regulating trading in related products.
Before the release of the guideline, the Ministry of Natural Resources piloted 10 programs to restore the environment via the introduction of private capital, with those successful cases setting examples for other regions in tackling environmental pollution.
The pilots ranged from restoration of abandoned mines to comprehensive management of polluted land, and covered several regions including Shanghai, the provinces of Shandong, Yunnan, Zhejiang, Henan and Hubei, and the Inner Mongolia autonomous region.
"Historical problems resulting from decades of overexploitation usually take a long time to solve and the profits are also limited," said Zhou Yuanbo, director of the ministry's national territory environment restoration department. "Introducing private capital can provide more creative solutions."
In East China's Zhejiang province, an abandoned mine that had operated in Changxing county since 1915 has been restored by a company based in Shanghai and is now an amusement park.
Covering 773 hectares, the Taihu Dragon Dream Paradise park has become a popular tourist destination featuring hotels, zoos, a botanical garden and a water park.