'Guochao' products favored by Chinese youth
Share - WeChat According to a recent survey conducted by wenjuan.com, an online survey platform, some 96 percent of surveyed youth said they were willing to purchase guochao products, which refers to products by homegrown brands. At the same time, 91.6 percent of respondents expressed their expectations for more video programs digging deeper into traditional Chinese culture.
The age group of the interviewees ranged from the post-80s to the post-2000s generations, with the later accounting for 22.1 percent.
Of late, much discussion has revolved around guochao, or the rising cultural tide in China. It typically refers to a sentiment that champions Chinese thoughts and ideas, and manifests itself in Chinese consumers' interest in national culture and a preference for homegrown brands.
"Guochao style suits Chinese people's appearance and temperament. And most products from domestic brands are more cost-effective. Some decade-old brands have been developing for many years. They have a complete industry chain and still maintain a reasonable price. With the internet as a core driving force, they have gained momentum in recent years", a college student in Tianjin said.
"Nowadays we are deeply connected with most countries in the world, which results in a comprehensive understanding of the outside world, yet we are still confident in our own culture. This sense of pride is based on rational thinking", said professor Su Junbin of Xiamen University.
Unlike older generations who might favor Western culture and brands, Chinese youth were born and raised when the country's economy was taking off, so they tend to have strong confidence in their national identity and culture.
Professor Huang Heshui of the school of Journalism and Communication at Xiamen University maintains the essence of traditional culture has permeated into every aspect of people's lives. "We hope guochao can be trendy not only in China, but also abroad. We can't stop at Chinese elements, we must incorporate elements of modern China, whether China's world-leading technology or cutting-edge products. Be it traditional or modern, these elements should be embodied in China's cultural products and delivered internationally, so the whole world can grasp the charm of China's ancient legacy and its modern vibe", Huang said.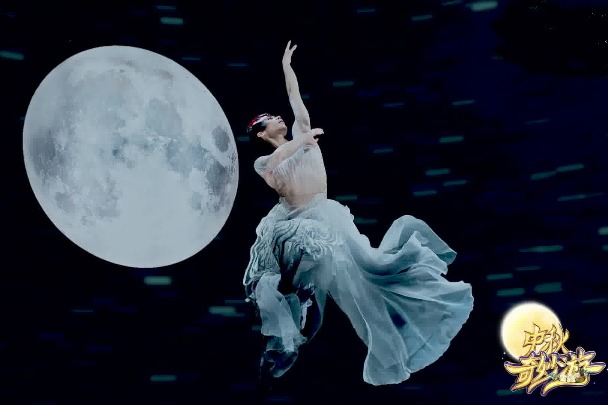 In terms of cultural products, Su argued a well-crafted TV program or variety show that features traditional Chinese cultural elements should be well-received by the Chinese people, especially the younger generation. The primary cause is confidence has reached an unprecedented level in the last 100 years. People have gained a full understanding of the outside world, and after several rounds of comparison, have finally found themselves to be in a strong position. So the timing is perfect, Su said, to push forward cultural products imprinted with traditional Chinese cultural features.
Huang takes the example of Henan TV's Magical Trip on Mid-Autumn Festival, which incorporates people, objects, events, scenes, techniques and notions from different times and places, into one show, illustrating their understanding of "Mid-Autumn", a concept full of cultural richness.
"People are the inheritors and creators of culture, and young people especially are carrying the responsibility of spreading culture. The youth nowadays could access a wide range of China's tangible and cultural heritage in order to pass on the essence of Chinese culture, the key is to take the initiative in learning", Su said.
Most Popular