Suzhou Daoxiangcun provides taste of time-honored brands
Share - WeChat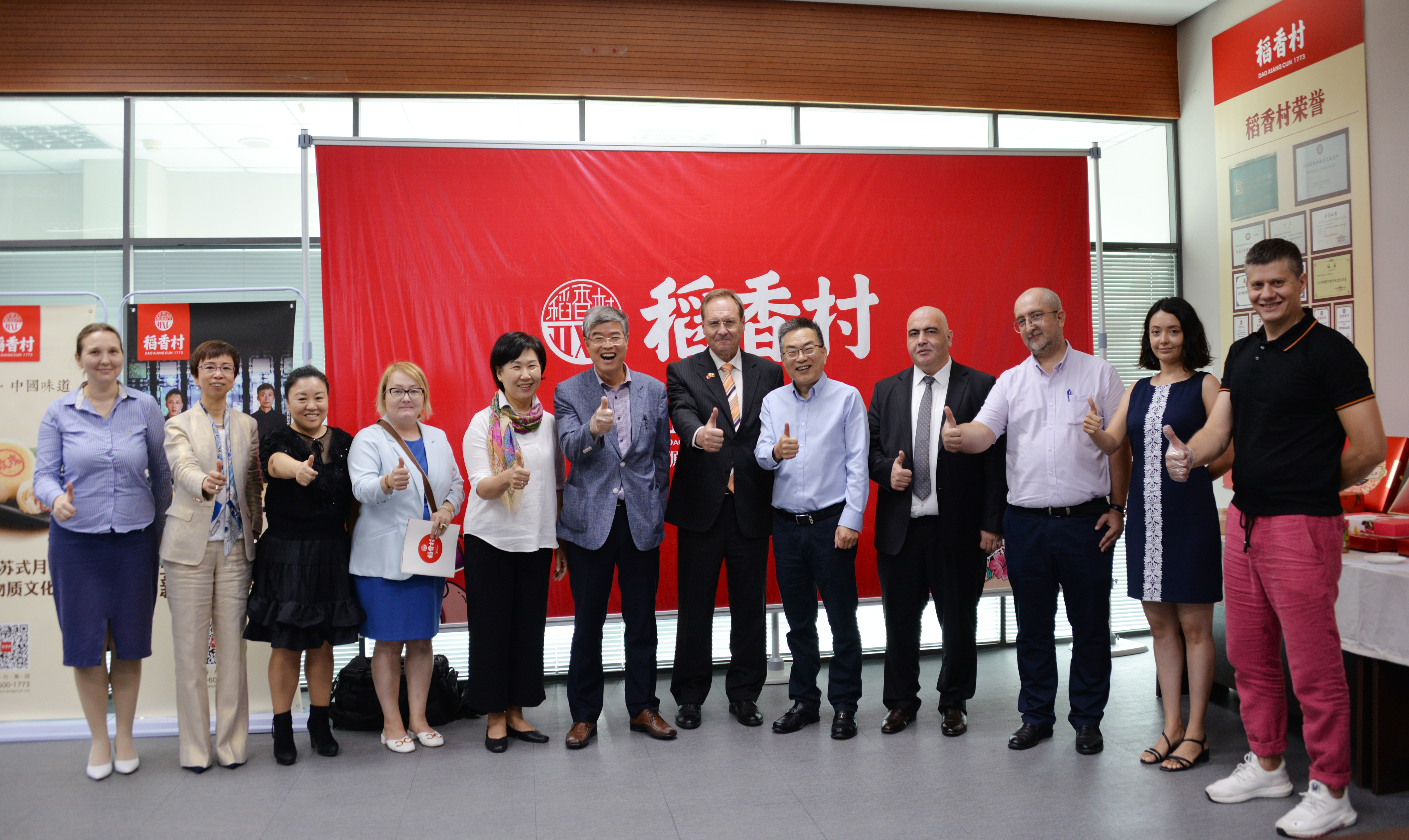 The "Tasting China - Perceiving the Charm of China's Time -honored Brands" event series, jointly organized by the China General Association of Commercial Newspaper and the China General Chamber of Commerce, was held at the Beijing production base of Suzhou Daoxiangcun Group on Wednesday.
Diplomats and representatives of national governments from the embassies of Russia, Turkey, Korea, Mexico and Moldova attended the event.
As a well-known southern-style brand for pastries and mooncakes, Daoxiangcun enjoys a high reputation. According to historical data, as early as 1773, there was already a Suzhou Daoxiangcun Tea Foods Store.
The Beijing base is one of the group's 10 production bases in China, mainly producing mooncakes, peach cakes and honey cakes.
"We hope to give an insight into the story behind a Chinese century-old brand", said Jiang Shangyuan, secretary-general of the National Federation of Business Newspapers. "We also hope diplomats and government representatives can get in touch with Chinese companies in-depth through this event and explore more possibilities for business cooperation together."
In addition, this event set up an interactive experience session, letting participants "visit" the production line and "make" mooncakes by hand. Through this and other activities, Suzhou Daoxiangcun brought a special Mid-Autumn experience to guests, both foreign and domestic.
Ambassador Dumitru Braghis of the Moldovan Embassy in China said, "I was impressed by the degree of automation of the production line and hope future exchanges and cooperation between the two countries will be carried out in many fields, such as technology, management and trade".
Today's Top News
Editor's picks
Most Viewed