Companions in solitude
Share - WeChat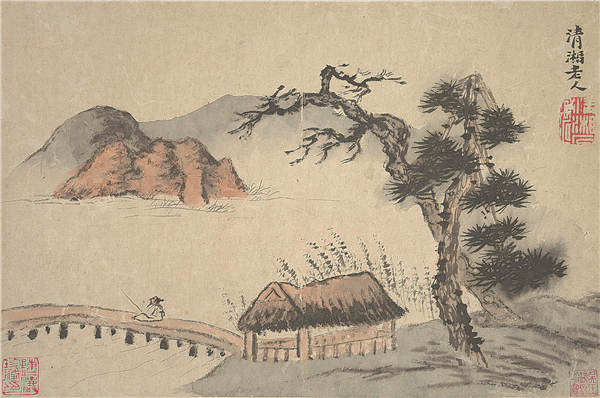 "The length of the colophon testified to the admiration felt for Li by his contemporaries as well as those who came after him," Scheier-Dolberg said. "Spiritually, they aligned themselves with him."
The last one to calligraph the colophon was Ye Gongchuo (1881-1968), a painter and calligrapher who also served as a senior official in charge of transport during China's republican era.
However, the deepest respect has traditionally been reserved for one man, Tao Yuanming, a marvelously endowed writer of poetry and prose who lived between the fourth and fifth centuries, who is revered as "the forefather of all recluses".
"Although he was not the first recluse, he was the first to articulate with such richness that idea of reclusion as a noble way of life," Scheier-Dolberg said. "He made the decision to retire from public service in 405 when he was only 40, and merely two years after he successfully sought a position with a powerful general. Compared with many who spent extended time in office while pining for another, freer life, Tao practiced what he preached, at the peak of his life.
Channeling his energy into drinking, writing and planting chrysanthemums, he created through words a joyous and tantalizing vision of a hermit's life that contrasted with the more brooding and stoic images that also exist in plenitude in Chinese cultural history. (Think about ink-washed paintings of snowy landscape punctuated with the solitary figure of an angler. Wrapped in reed coat and gloom, he is most likely to have turned his back, literally, on viewers and on society.)
Yet it would be naive to think that Tao had not suffered disillusionment. "Realizing there was no way to revive the Jin, all he could do was become 'as drunk as mud'" was the inscription from the 15th-century painter-calligrapher Du Jin, whose portrayal of Tao caught him in a moment of contemplation underneath a giant pine tree, his boy-in-attendance following with a handful of chrysanthemums.
Here, Jin refers to the Eastern Jin Dynasty (317-420), whose demise was witnessed and lamented by Tao, who, despite his seeming detachment, was not without strong political inclination and a sense of belonging.