Taiwan office commends 'outstanding' workers
Share - WeChat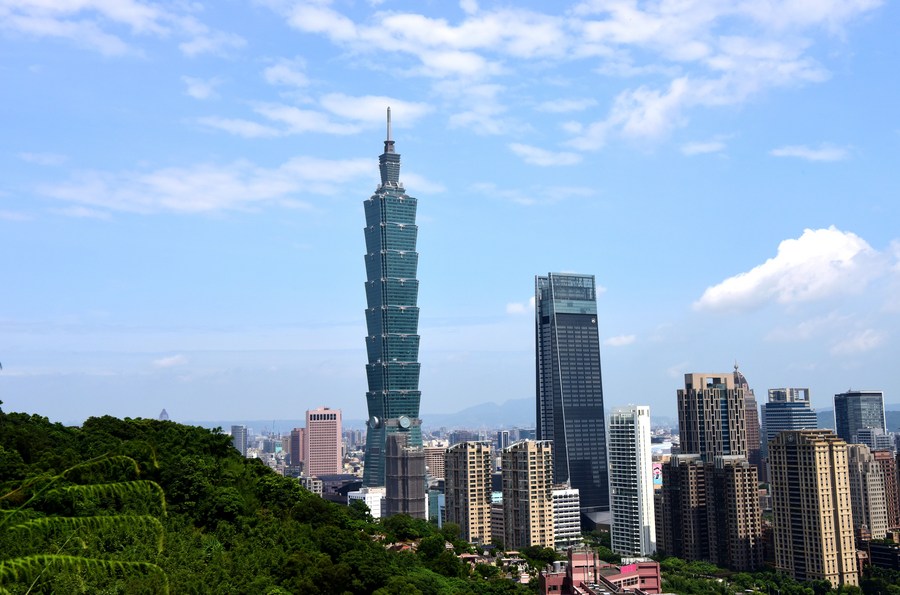 Resolving the Taiwan question and realizing national reunification are the unswerving tasks of the Communist Party of China, top political advisor Wang Yang said on Friday.
The Taiwan Affairs Office of the State Council has commended 20 organizations and 50 people as "outstanding collective" and "outstanding individual" in work related to Taiwan affairs.
Wang, a member of the Standing Committee of the Political Bureau of the Communist Party of China Central Committee and chairman of the Chinese People's Political Consultative Conference National Committee, attended the commendation ceremony on Friday at the Great Hall of the People in Beijing.
He stressed that people working with Taiwan affairs should assume the political responsibility to implement the major policies and decisions of the CPC Central Committee on Taiwan, and gather the "wisdom and strength" of Chinese people at home and abroad to promote national reunification.
They should also keep learning, work creatively and promote high-quality development of the work on Taiwan affairs with solid political judgment and execution, he said, adding that it is also important to closely follow the changing situation and effectively address risks and challenges.
Wang noted that the key to doing a good job in handling Taiwan affairs lies in the Party and the people. It is necessary to strengthen the Party's overall leadership and consolidate grassroots power to form a joint force.
It is also required to build a team of cadres working on Taiwan affairs with solid political acumen, abilities and discipline, he added.
The Taiwan Affairs Office revealed the list of the honor recipients earlier on Friday. It said in a statement that the selection started from grassroots recommendations and went through two reviews.
The criteria included demonstration of strong work performance and positive feedback from the public.
The commendation was approved by the CPC Central Committee and is in line with President Xi Jinping's instructions that cadres working on Taiwan affairs should "be loyal to the Party, show professional expertise and strictly stick to discipline".