Decades of exchange
Share - WeChat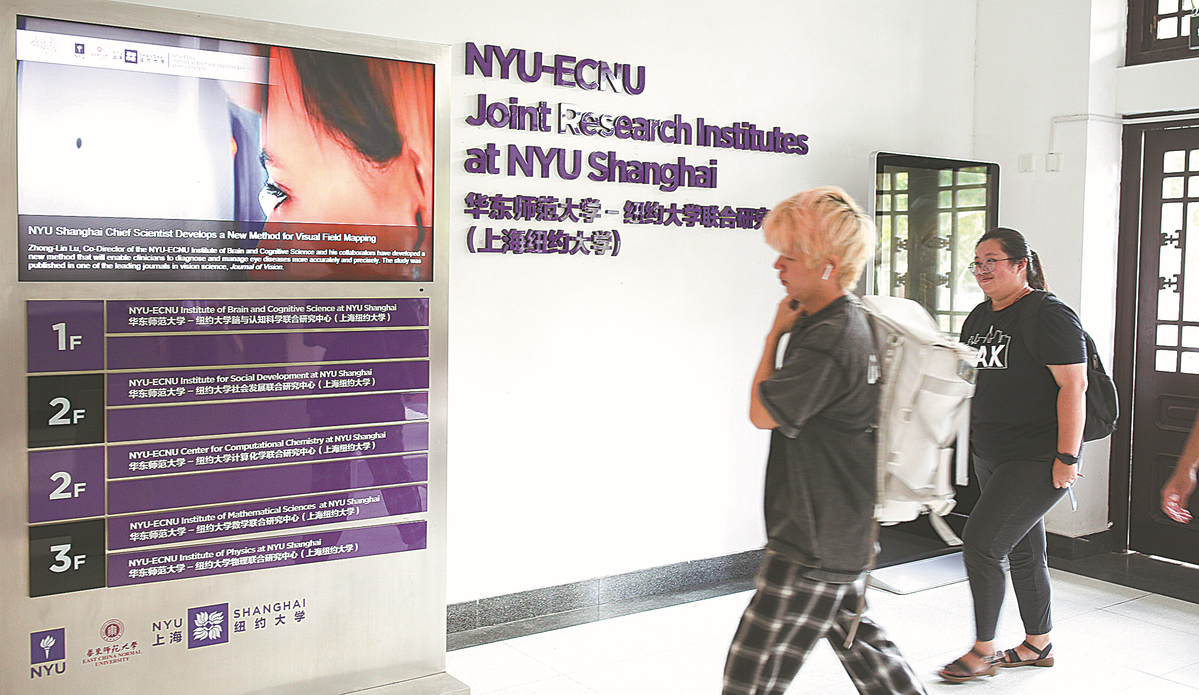 Jean-François Pinton, president of Ecole Normale Supérieure de Lyon, said ENS Lyon's partnership with ECNU is set to"grow in the coming years since our institutions actually share similar initiatives in the strategic plans".
In 2015, the Asia Europe Business School was founded jointly by ECNU and the Emlyon Business School with the goal of cultivating entrepreneurs and cross-industry talents for the Belt and Road Initiative.
The business school has taken the lead in establishing a master's degree for high-end brand management and its featured discipline brand strategy and enterprise growth has grown in reputation and influence at home and abroad. AEBS currently has 268 full-time students, with international students accounting for nearly half of them.
Another major milestone in ECNU's history is its co-founding of NYU Shanghai with New York University in 2012. NYU Shanghai is the first Sino-US research university in China and the third degree-granting campus of NYU.
During a visit to NYU Shanghai on Sept 16, Li Qiang, Party secretary of Shanghai, said that the municipality's quest to become an international metropolis with world influence is gathering pace.
"I hope that NYU Shanghai will better play up its advantage of operating in an open manner and its role of connecting China and the US and beyond," said Li.
"I look forward to seeing the school introduce more international resources, gather talent, bear innovation fruits, and provide intelligence support for Shanghai's growth."
Zhu Huili, assistant director of the research center at the NYU Shanghai Scientific Research Office, said that the joint-venture university has facilitated the formation of joint research centers dedicated to areas like mathematical sciences, brain and cognitive science, physics, computational chemistry and social development.
Over 1,000 original scientific research papers from these centers were published in leading journals over the past five years, said Zhu. In addition, more than 40 percent of the current population of professors are international scholars.
"The joint research institutes have grown into magnets to gather the world's top scholars. For example, Nobel laureate in economics Thomas Sargent joined the research institute of mathematical sciences in September," she said.
Most Popular