Acquiring new skills
Share - WeChat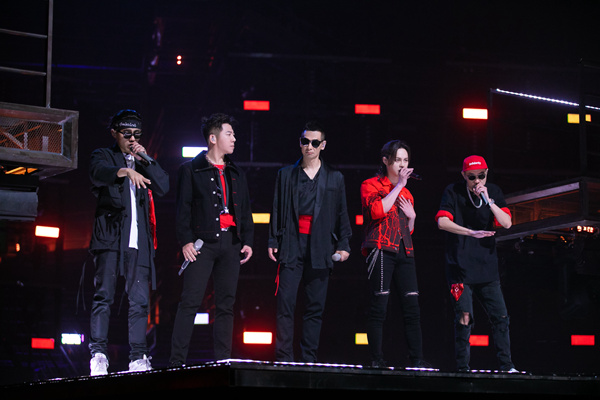 Reality TV show puts spotlight back on martial arts star Zhao Wenzhuo, Chen Nan reports.
After years away from the limelight, martial arts star Zhao Wenzhuo is back. The actor-director is known for his roles in classic martial arts movies and TV dramas, including Once Upon a Time in China, which was directed by Hark Tsui, Green Snake also by Tsui and God of War directed by Gordon Chan.
But instead of appearing in another martial arts production, Zhao, 49, surprised many fans by participating in a reality TV show, Call Me By Fire, which premiered on Aug 12 on Mango TV, a livestreaming platform.
Featuring over 30 male celebrities, such as singers, actors and dancers, the talent show not only brings out formal performances but also the diversity of the celebrities' daily lives. The show captured a large fan base soon after it was first streamed.
Zhao, breaking his on-screen image as a heroic martial arts master with a solemn face, has won hearts of the show's audience, thanks to his sense of humor, warm personality and chemistry with other participants. His "righteous aura" is so strong that some rappers on the same show, who are known for their "rebelliousness", have shown him a lot of respect.
Most Popular