Decades of exchange
Share - WeChat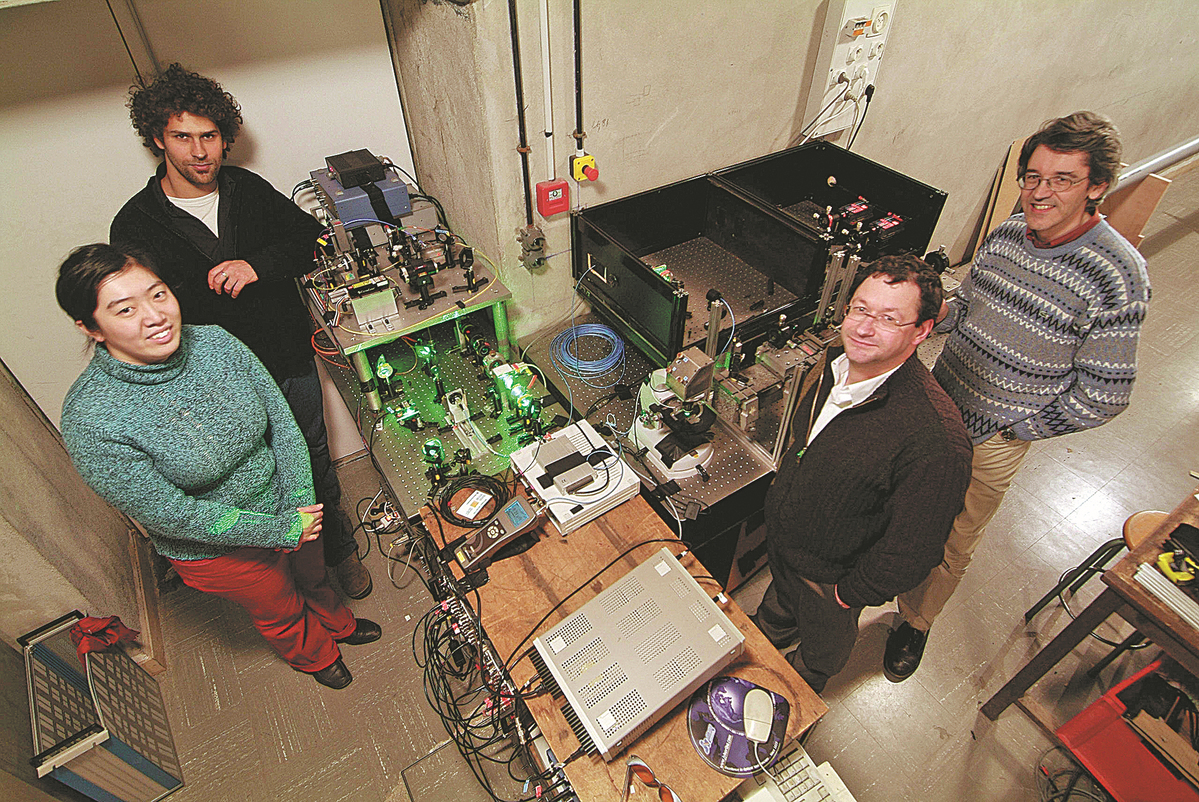 Before the pandemic, South Korea, the US, France, Italy and Russia were the top five sources of international students for ECNU, according to the school, which has distinguished alumni that includes Cui Tiankai, the former Chinese ambassador to the US from 2013 to 2021.
The school's advantage in international communication originated from its strength in teaching Chinese as a foreign language to foreigners. It was one of the four earliest universities in the country to establish such a discipline in the 1980s.
"The world started to become increasingly curious about China when the country accelerated its development. The first step was to learn our language," said Tang Tao, curator of the ECNU archives.
The course "China stories" is one of the highlights in the curriculum for international students at the school. Professors from departments such as environmental science, geography, sociology and history are invited to give classes to help foreign students understand China from different perspectives.
Students also get to go on field trips to learn more about Chinese society. Some have gone to mountainous, rural regions to work as volunteer teachers in primary schools. Some have even boarded the Chinese icebreaker Xuelong to learn about the country's results in polar expedition research.
"International students have also visited Shanghai's garbage disposal plant to witness the municipality's efforts in environmental protection. They also visited local neighborhoods to learn about the refined neighborhood management in the metropolis of nearly 25 million permanent residents," said Zhang.
The gradual progress of the school across all disciplines has boosted its collaborations with overseas universities. The school has signed more than 300 partnerships related to scientific and technological development, service and research with institutions around the world.
The partnerships include that with Ecoles Normales Supérieures in France. The two institutions, which have been collaborating for the past 19 years, have established the Program of Sino-French Education for Research (PRoSFER), the Sino-French Joint Graduate School and the Joint Research Institute for Science and Society to explore ways of cultivating doctoral students. ECNU has also made continuous innovations in student selection, talent cultivation, scientific research training and program management.
Since 2002, the PRoSFER program has recruited 578 master students and 172 PhD students. More than 300 papers by PhD students have been published in world-class journals.
Graduates from these programs have enjoyed good career prospects. They have been employed by either ECNU or other domestic universities and scientific research institutions, obtained job offers from multinational companies, or have gone on to further their studies abroad.
Most Popular