Artist's paintings bridge East-West culture, philosophy
Share - WeChat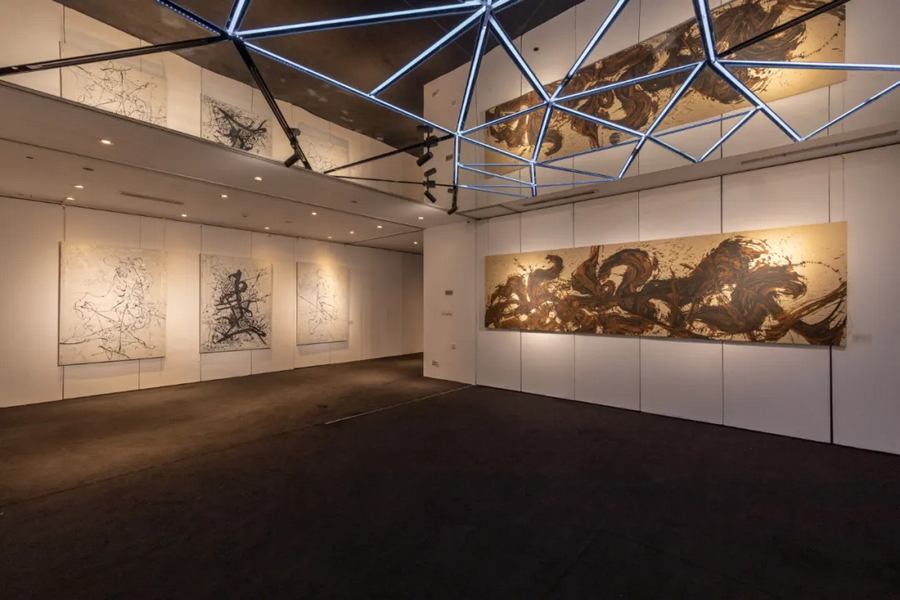 Qin Feng's paintings, often stretching several meters in length, show his efforts over the years to bridge Eastern and Western cultural traditions and philosophical thoughts.
Working with oil and acrylic paint, the usual vehicles for Western oil paintings, Qin presents the movement, energy and spirit of Chinese calligraphy.
West Wind, East Water, an ongoing exhibition at the Dreamland Art Center in Beijing until Oct 17, shows dozens of Qin's paintings, including some created over the past three years. The works display an infusion of Western expressionist style and the poetic temperament of Chinese calligraphy.