The genuine article
Share - WeChat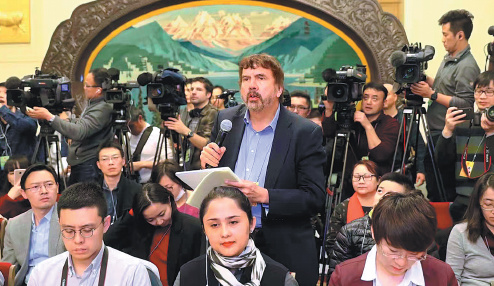 British journalist's dedication to accurately reporting on China for 13 years draws comparisons to the legendary Edgar Snow
After typing with the knuckles of his thumbs for a whole afternoon, Andrew Moody, a senior journalist at China Daily, sent a 1,450-word story to his editor on May 22. "She said it was very good … It could be the last article I do for China Daily unless I have some revival," he wrote in his diary that day.
The article, headlined "Potential of the New Era", was published on July 1 as the cover story on China Daily's special edition marking the centenary of the founding of the Communist Party of China.
Four days earlier, on June 27, Moody, a Briton, died at his Beijing apartment, age 60. He had lived with amyotrophic lateral sclerosis, or ALS, for more than three years.
Most Popular