Award-winning kids' art shows creativity, imagination, humor
Share - WeChat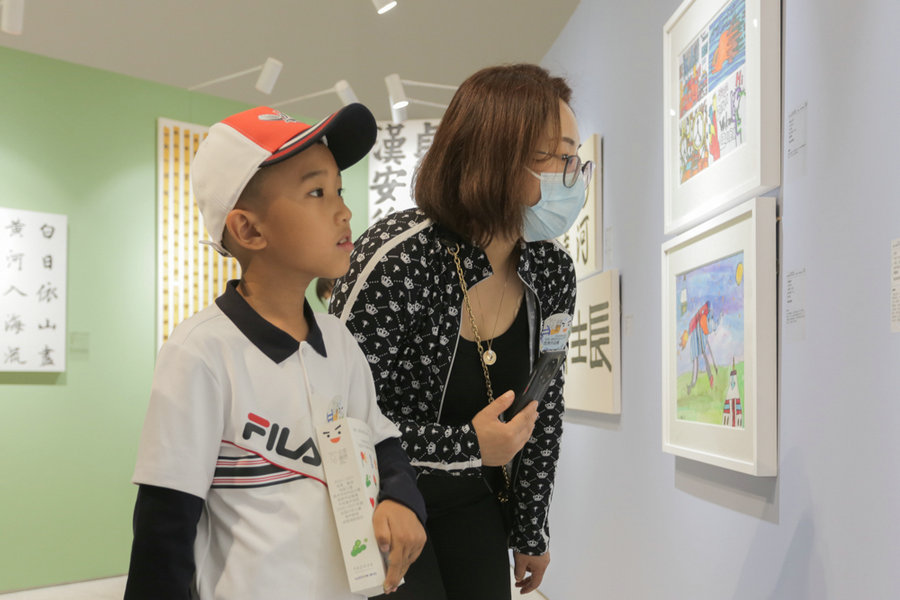 How does a child envision the world a century later? How does he or she feel about losing that first tooth? What can help ease the pain after a pet dog dies? These are a sampling of the fascinating topics addressed by the award winners of a children's art competition from across the country.
Some 180 paintings, sculptures and calligraphic works made by competitors aged 4 to 13 were honored with prizes recently in Beijing, in a joint presentation by the Central Academy of Fine Arts and Luxin Charity Foundation of Shandong province. The art is now on show at CAFA's art museum until Oct 19.
Launched in 2018, the annual exhibition has added the Chinese calligraphy category this year to encourage children's interest in cultural traditions. Works now on display feature different calligraphic styles.
Also, international members joined this year's jury panel to diversify the critiquing of the art. A catalog featuring award-winning works and a research report about children's art education were also released.