Volunteers bring joy to blind moviegoers' lives
Share - WeChat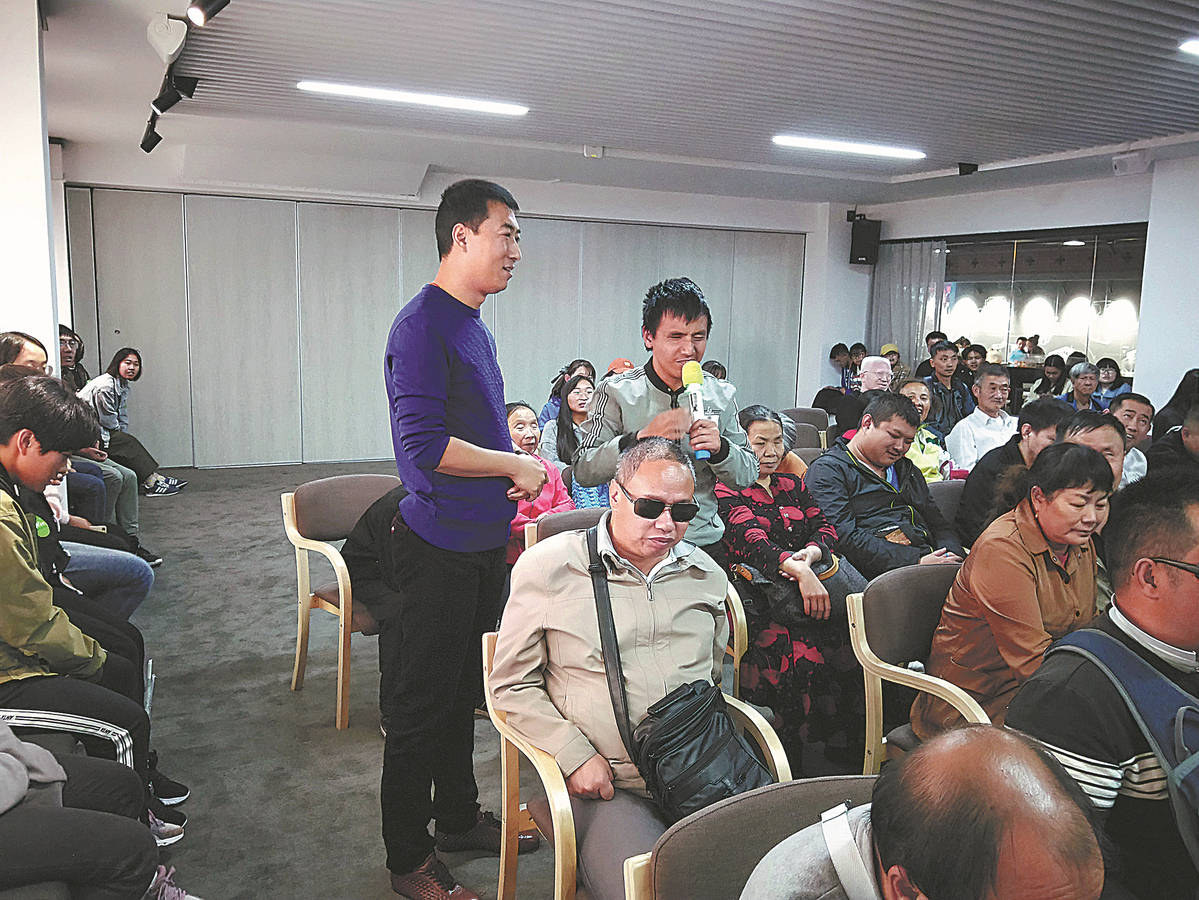 After getting to know his many new friends, Zhou found they needed more than just one movie every week.
"People who cannot see live different lives to we sighted people. They only see the darkness of the world, which inevitably leads them to be more passive. We have such a big population in China-what if everyone came to help them?
"I have also found that most people have no idea how they can help. For example, how many sighted people know how to greet a blind person on the street and guide him or her across the road?
"You cannot shout out 'hey, what can I do for you?' because they don't know you are talking to them. The right way is to touch the blind person on the forearm as a greeting and then say you can help," Zhou said.
More than 5,000 volunteers at the "talking film" club, most of them university students, have been trained in the basic skills needed to help the visually impaired, said Zhou, who has also uploaded a series of video clips to teach communication skills online to blind people.
Liu Fang, a senior official from the China Social Welfare Foundation, called for more efforts to improve the lives of those with disabilities.
"Our organization is paying more attention to people with disabilities, with the focus being broadened from improving their living conditions to enriching their cultural lives. That's great, but there's still a long way to go," Liu said.
"The fire burns higher when everybody adds fuel. We need more efforts, not just from the government but also from companies and individuals to help those in need. Only in this way can public welfare projects such as Xin Deng Theater endure," she said.
The foundation is working with Zhou's team on projects aimed at bolstering the psychological health of blind masseurs.
"I am preparing to livestream our movie narrations. As a businessman, I want to do more than just earn a living," Zhou said.