Volunteers bring joy to blind moviegoers' lives
Share - WeChat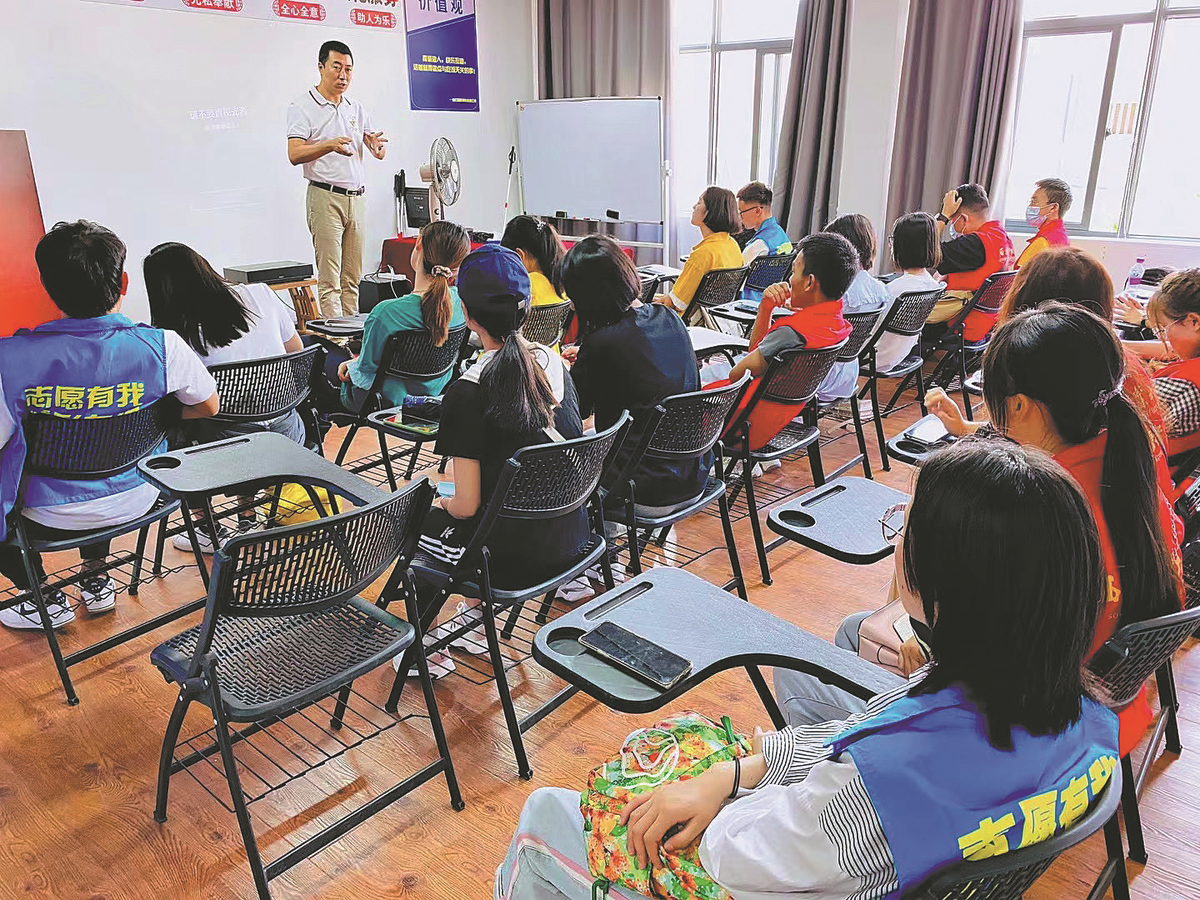 Help provided
In China, more than 17 million people are visually impaired, and about 8 million of them are totally sightless, according to the China Association of the Blind.
Over the past decade, cities nationwide have built more walkways for the blind, added Braille markings on elevator panels and permitted blind candidates to take exams for government jobs and colleges.
Peng Bin, head of the association for the blind in Kunming, said, "The blind community still has limited opportunities to take part in cultural activities.
"Xin Deng Theater is a great project that focuses on visually impaired people's cultural lives, rather than just the basics of living. Philanthropic programs such as this are pioneers across the country, especially in developing areas such as mountainous Yunnan province.
"Disabled people and their various needs should be recognized by society. Such people are keen to get an education, enjoy movies and occasionally travel outside their hometowns. All this is important for them to live better lives."
Zhou said that in 2018, he took more than 40 visually impaired people to Beijing for a one-week trip. They walked the Great Wall and the city's ancient alleyways. Local trips have also been organized for them.