Volunteers bring joy to blind moviegoers' lives
Share - WeChat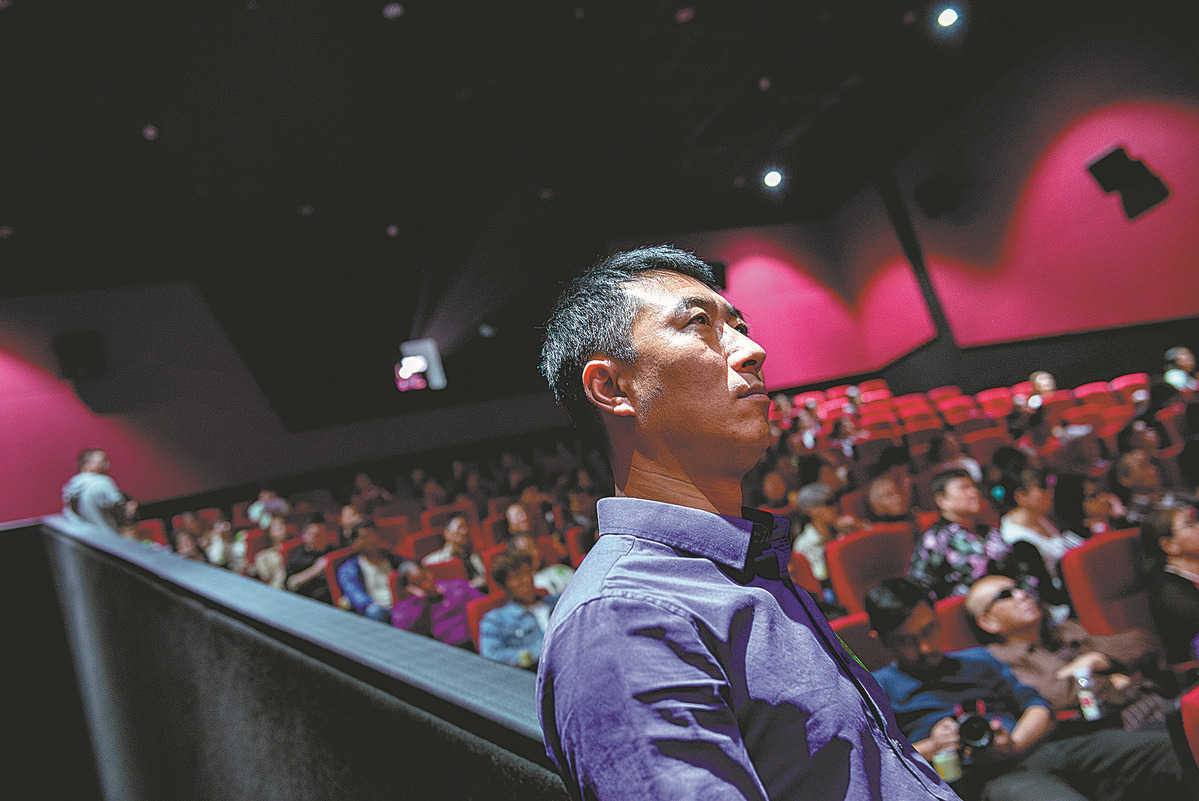 Skills learned
Explaining films to a blind audience can be challenging, especially for inexperienced volunteers.
Yifan said that if he cannot complete the introduction to one scene before the characters start talking in the next, the trick is to wait until the end of the dialogue, go back to the previous scene and then explain the new one.
This requires a narrator to be familiar with all the plots and scenes in a movie. "I watch a film at least three or four times and write down details of the script," he said.
Volunteers for the "talking movie "club learned their narrating skills from Zhou Quan, the founder of Xin Deng Theater.
Zhou, who was born in Beijing, traveled to Yunnan in 2010 to start his own business after working for years as a sales manager. Inspired by Xin Mu Theater in Beijing-a small group of volunteers who were the first to introduce films to blind audiences in China-he founded Xin Deng Theater in Kunming in 2017 and has narrated more than 100 films for thousands of blind moviegoers.
"Movies are for everybody. Just because somebody is blind doesn't mean they can't enjoy a film," Zhou said. "Xin Deng Theater wants to help such people watch movies and to light up their lives."
Many television and video companies have adopted narrated versions of productions in recent years, transforming onscreen action into the spoken word for blind audiences.
Outside of China early this year, HBO Max added audio descriptions to 1,500 hours of its movies and TV shows to help blind and poorly sighted audiences. In China, Beijing Gehua CATV Network and Communication University of China have jointly made hundreds of movies with audio descriptions.
However, Zhou believes that an "embedded voice" is not as good as an onsite one, which is interactive and can evoke the "feeling of presence".
In addition, Zhao said Xin Deng Theater is far more than just a venue to present movies. It is a place where the visually challenged can meet, talk and make friends with one another.
"It also gathers people with common interests, who get to know each other. One time, we had a romantic story. A young man and a young woman, both visually impaired, met in our movie hall and later got married. They are living happily together," the 45-year-old added.