First domestically equipped fuselage delivered to Airbus
Share - WeChat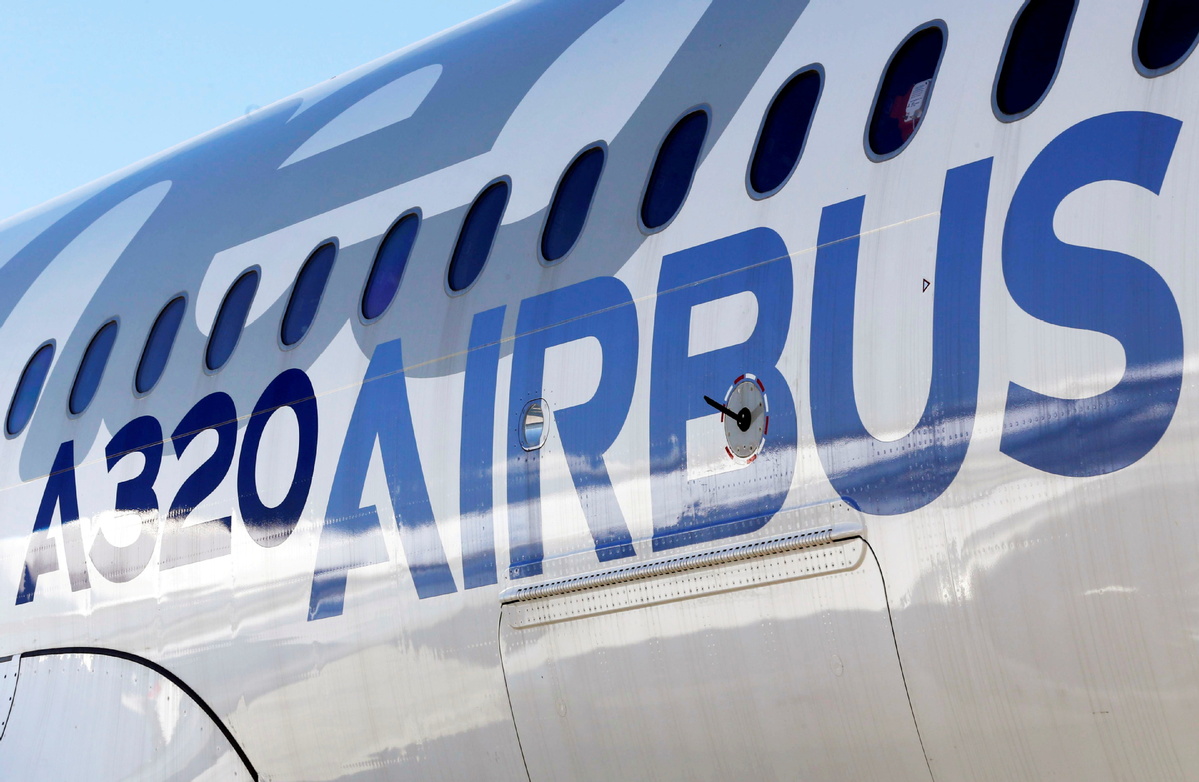 The first China-equipped fuselage of the A320 family aircraft has been delivered to Airbus in Tianjin from a Chinese industrial player, Airbus said at the ongoing Airshow China 2021 in Zhuhai, Guangdong province, on Wednesday.
The project, undertaken by Xi'an Aircraft International (Tianjin) Corp (XAT), a subsidiary of Aviation Industry Corp of China Ltd (AVIC), and by local Chinese employees, signifies a new industrial cooperation milestone between China and Airbus.
XAT started the A320 fuselage-equipping work in Tianjin in June. Major components and the internal system components were transported from Europe to Tianjin.
In 2019, Airbus reaffirmed its commitment to its long-term strategic partnership with China's aviation industry, and signed a cooperation agreement with AVIC to enhance Airbus single-aisle aircraft fuselage equipping in Tianjin.
Meanwhile, XAT has just delivered the 500th unit of an A320 wing to Airbus, the two sides announced at the airshow. The wing-equipping project started in 2009.
"The A320 project has been a model of in-depth international cooperation between Chinese and European aviation industrial players. We have been able to maintain stable, quality and on-time deliveries," said Lu Guangshan, chief engineer of AVIC.
"Looking ahead, we will further deepen high-level strategic cooperation with Airbus and ramp up the production rates. We will take the opportunity to actively integrate ourselves into the global industry chain," Lu said.
Airbus said it aims to increase the production rate of single-aisle aircraft to an unprecedented rate in a few years to meet the constantly growing demand in the market. In 2024, the global monthly production rate of the A320 is expected to reach 70 a month, Airbus said.
"International transportation of major components of aircraft is becoming increasingly challenging. Local production of components would give us more agility," said Michel Tran Van, chief operating officer of Airbus China.
Airbus said earlier that for manufacturing the A320, it required more than 60 days for Airbus to purchase raw materials in the United States, produce the wing rib in the United Kingdom, and take the final assembly work in Tianjin. Now, the transportation time period has been shortened to 10 days since Airbus now purchases raw materials and produces the wing rib locally in China.
"China stands as the largest market for aircraft globally, and one-fourth of single-aisle aircraft worldwide was delivered to China annually. Shifting more production work to China will help major foreign manufacturers serve the country better," said Lin Zhijie, an aviation industry analyst and a columnist with Carnoc, one of the largest civil aviation websites in China.
Meanwhile, British industrial conglomerate Rolls-Royce Plc said China has been making contributions to its business recovery since the COVID-19 pandemic.
As Rolls-Royce mainly powers wide-body aircraft, the company said the steady resumption of China's domestic market has helped the flying hours of its engines to basically resume at the pre-pandemic level for domestic routes, with further recovery largely dependent on the resumption of international travel and the reopening of borders.
Last year, the global flying hours of Rolls-Royce' engines for wide-body aircraft globally resumed at 43 percent of the volume recorded in 2019, when there was no pandemic. This year, the company projected the flying hours will resume to 55 percent of the volume in 2019.By 2024, the flying hours are expected to get back to the pre-pandemic level.
In the first half of this year, Rolls-Royce said it managed to post profits, despite the challenges brought by the pandemic. It is confident it will turn the overall cash flow of the company to positive in the second half of this year.
Rolls-Royce said it has been consolidating its global supply chain and strengthening cooperation with Chinese suppliers.
"Chinese suppliers are proving to be competitive. There are still new projects that they are bidding for. As new business is coming, we are hopefully covering the earlier loss. In China, we have three suppliers who were selected among our 18 high-performing suppliers globally," said Julian MacCormac, country director of Rolls-Royce in China.