1st A350 freighter expected to be delivered in 2025: Airbus
Share - WeChat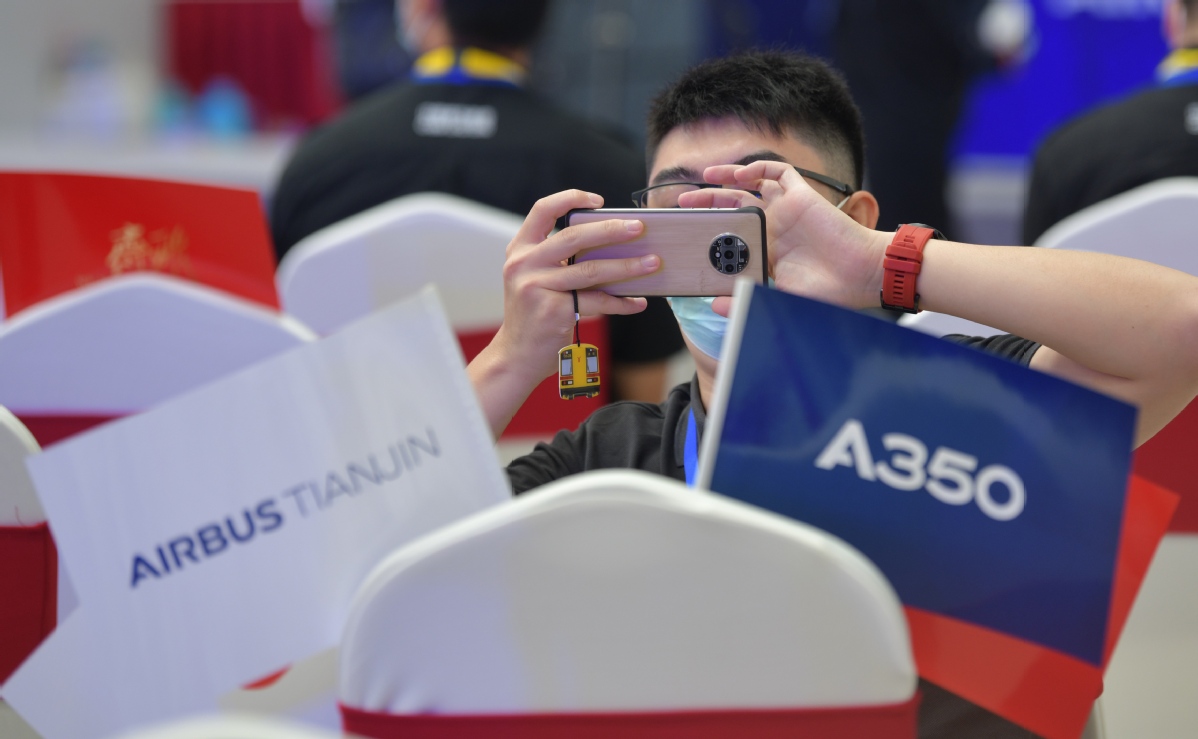 European aircraft manufacturer Airbus said at the ongoing Airshow China in Zhuhai, South China's Guangdong province that it is expected to deliver its first A350 freighter in 2025, as the company is highly confident in the growth potential of the cargo transportation market in the next two to three decades.
Airbus said the wide-body A350 freighter, which will become Airbus' largest freighter, stands as its new project and has been approved by the board. Airbus has been in discussions with major Chinese cargo carriers about the new freighter, and it hopes to further increase the market share of its cargo airplanes in China.
Airbus said the A350 freighter would have advantages in range and capacity, and the aircraft also will reduce more carbon emissions compared with older generations of aircraft.
The COVID-19 pandemic has caused a devastating impact on the global aviation industry. The air cargo market saw a huge reduction in available capacity due to the restriction of passenger flights and reduced capacity of belly-hold operations.
Still, the air cargo transportation market has become a bright spot for the industry. Airbus said even though the hotness of the air cargo market driven by the pandemic may resume to a normal level in a few years, the cargo transportation demand emerged from the dynamic e-commerce market will remain a major driver for the cargo market in the future.
"In the next 20 to 30 years, the e-commerce market is expected to see strong growth, which will drive the development of the cargo transportation market," George Xu, Airbus executive vice-president and its China CEO, said at the sidelines of the air show in Zhuhai.
"Global carriers are foreseen to show a huge demand of large-scale new freighters, which will provide more business opportunities for us. We are confident about future growth prospects, and we would like to further increase our market share of freighters in China," he said.
Airbus said in the next 20 years, global carriers are expected to need about 2,000 freighters, and China will need about 600 freighters. Airbus and its partner will convert part of its single-aisle and wide-body passenger aircraft to freighters, in addition to manufacturing new freighters.
In the first half of this year, China's air cargo and mail transportation volumes reached 3.74 million metric tons, up 24.6 percent year-on-year, according to the Civil Aviation Administration of China.