Old film gets new life in groundbreaking restoration
Share - WeChat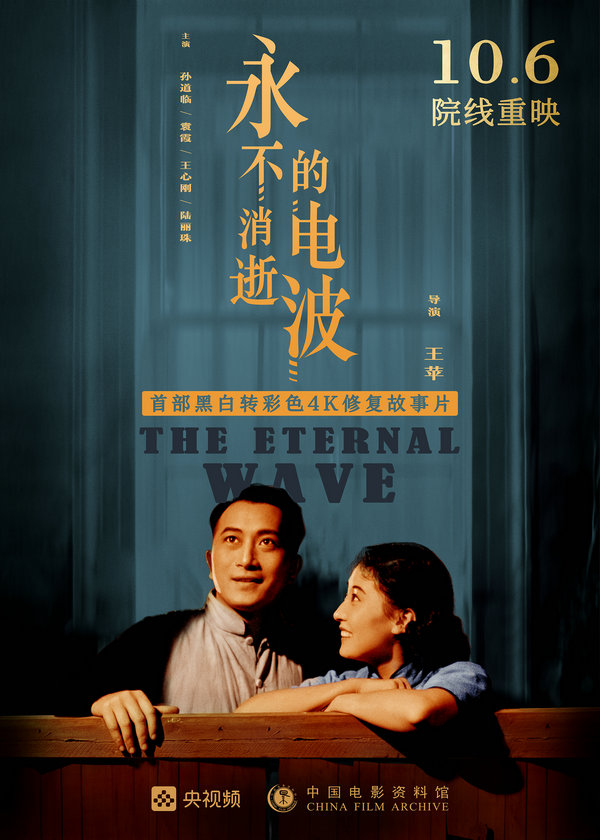 Song Zhao, daughter of the late director Wang Ping, watched her mother's classic film The Eternal Wave for the first time in the 1960s, when she was a primary school student. The movie, limited by the cinematic technology of the time, was shot in black and white.
But now, in a big surprise to her, the film, which premiered in 1958, will return to domestic theaters on Oct 6 in a 4K version full of color, the first such restoration of its kind in China.
In addition, the movie -- New China's first to reflect the devotion and sacrifice of the underground Communist Party members -- is based on the real story of Li Bai. The heroic secret agent carried a lot of valuable information from Shanghai to Yan'an before his identity was revealed, resulting in his capture by the Kuomintang in 1948. After being brutally tortured, the unyielding agent was secretly killed a few days before the liberation of Shanghai in May 1949.
Presented by the August Film Studio, the movie was restored by a joint team established by China Media Group and China Film Archive, which gathered together nearly 100 technicians to spend more than seven months enhancing over 160,000 frames.
A premiere held in Beijing on Sept 28 unveiled a short documentary clip, revealing how the technicians did a lot of research to ensure the added colors -- especially those on costumes and building facades -- matched the historic reality.